May sees lowest average age of patients hospitalized for COVID-19
Updated: Jun. 4, 2021 at 6:45 PM EDT
ALBANY, Ga. (WALB) - Experts said lower COVID-19 numbers are evidence vaccines are working, but they also said new cases show the virus is still spreading.
"We're hopeful that the Memorial Day weekend and other summer activities do not cause an increase in our cases, but it'll be another week or two before we see the potential surge," said Dr. Kathy Hudson, the chief medical officer at Phoebe Putney Memorial Hospital.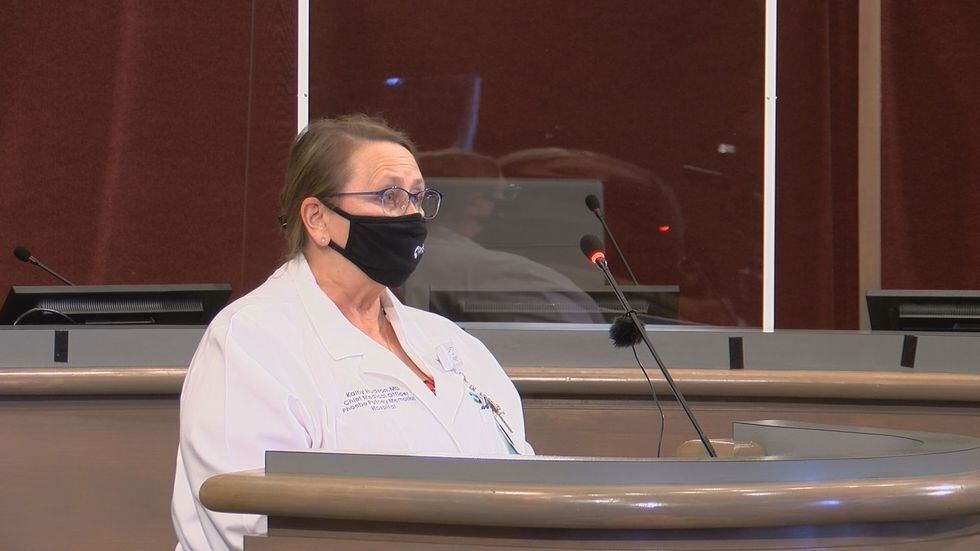 Hudson said they're optimistic there won't be one. She said getting young adults vaccinated continues to be a top priority.
According to Hudson, they're seeing trends of younger people being hospitalized with COVID-19.
"The average age during May of patients hospitalized was 48.8, the lowest average age of any month since the pandemic began," explained Hudson.
She said 83% of those patients all had something in common.
"These patients had one of six preexisting conditions; obesity, diabetes, high blood pressure, congestive heart failure, COPD or asthma," said Hudson.
Vamella Lovett, the director at the Dougherty County Health Department, asks parents to consider getting their children who are 12 and older vaccinated, especially if they have a preexisting condition.
"Please consider having your teen vaccinated, this means if they are potentially exposed to the virus, they won't have to be quarantined," said Lovett.
Public Health still offers free COVID-19 testing at the Exchange Club Fairgrounds on Mondays, Wednesdays and Thursdays from 9 a.m. to 3 p.m.
If you'd like a shot, you're encouraged to make an appointment. They will accept walk-ins.
Copyright 2021 WALB. All rights reserved.