One Thomas County Central Yellow Jacket continues to make history
Updated: May. 6, 2021 at 6:43 PM EDT
THOMASVILLE, Ga. (WALB) - One high school athlete in southwest Georgia made history Thursday. In Thomasville, the Thomas County Central's Yellow Jackets celebrated one of its own.
Thursday morning Collin Dillard signed with Berry College in Rome to continue his swimming career.
This moment is monumental for Dillard as he becomes the first African-American athlete in TCC school history to sign a swimming scholarship.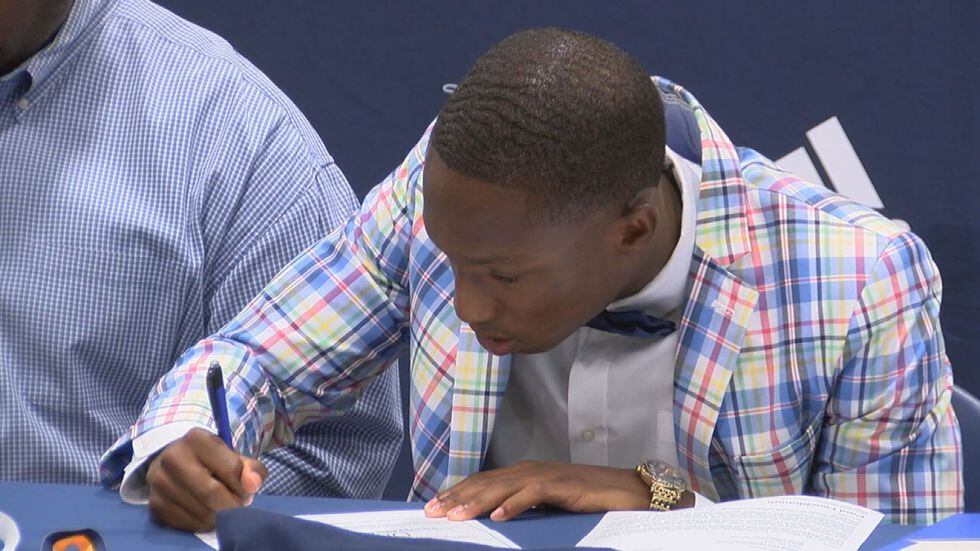 And this isn't the first time Dillard has made history for the Yellow Jackets. In four years as a Yellow Jacket, he broke 27 school records in freestyle and breaststroke and was a 4-time region champion.
Dillard is hopeful his accomplishments set up a bright future for the TCC swim team.
"I think it'll change a lot for the team and culture here and make everything better," Dillard said.
"Anyone can excel in the sport of swimming if you have the desire and the hard work to want to," his head swim coach, Todd Wilson, added.
Dilliard's excited and ready to test the waters with the Vikings and make his mark at Berry this fall.
Copyright 2021 WALB. All rights reserved.