Cordele brain tumor survivor publishes children's book
Updated: May. 6, 2021 at 11:29 PM EDT
CORDELE, Ga. (WALB) - Many kids are learning more about brain tumors as a Cordele woman publishes a children's book about her personal experiences.
Angela Wilcox, or Angie, read the book to her two elementary school-aged cousins and WALB News 10′s Bobby Poitevint on Thursday.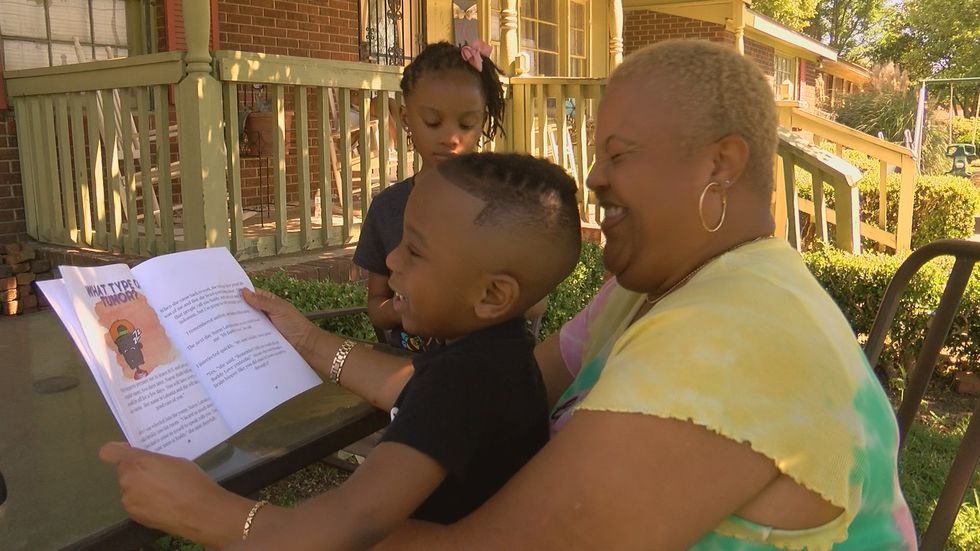 During the middle of the reading, she asked them, "Well, who else has a brain tumor?"
One of the cousins, Princeton, replied, "My cousin Angie."
Angie has a brain tumor. She said it doesn't seem to be life-threatening anymore but doctors are still watching it.
Her experience inspired her to write a children's book called "Buddy: A Young Boys Journey to Recovery."
The book narrates a young boy's journey from just before diagnosis to treatment.
Angela adapted her scary story into more of a G-rated children's book with the main character being a boy named Buddy, inspired by the name she gave her tumor, Buddy Love.
And it seems the kids took in more than just the colorful pages.
Aspire Behavioral Health leaders told us kids actually listen to stories and relate them back to their own personal feelings or beliefs.
With that being said, the two cousins are learning a little bit more about brain tumors.
Princeton knows that brain tumors are "a bad thing."
Angela hopes the book brings joy and inspires kids, along with letting them know that they can be normal, just like anyone else, even with a brain tumor.
If you're interested in getting a copy of the book, it can be purchased on Amazon.
Copyright 2021 WALB. All rights reserved.