All mass vaccination sites in Georgia to allow drive-ups, no appointments required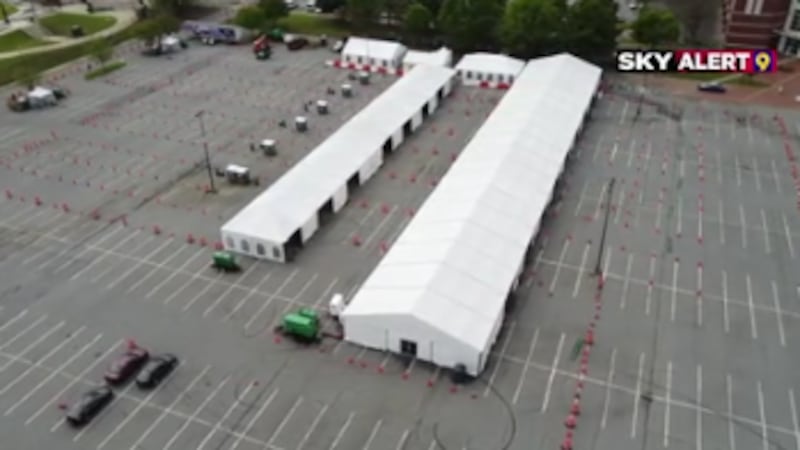 Updated: Apr. 30, 2021 at 10:41 AM EDT
GEORGIA (WTVM) - All mass vaccination sites operated by the Georgia Emergency Management and Homeland Security Agency (GEMA/HS) will allow drive-ups with no appointment necessary.
The sites will be giving out the COVID-19 Johnson and Johnson vaccine beginning May 3.
According to GEMA/HS, sites will administer the single-dose Johnson and Johnson vaccine as available to those who haven't received the first dose of a different vaccine until operations end on May 21.
Pfizer second doses will be available at the sites by appointment. Appointments to receive the second dose of the Pfizer vaccine can be scheduled here. First doses of the Pfizer vaccine will no longer be administered at the sites after Friday, April 30.
Below is a list of the sites and hours:
Delta Air Lines Museum - 1220 Woolman Place SW, Hapeville, GA 30354

Sandersville Word of Life Church - 1214 S. Harris Street, Sandersville, GA 31082

LakePoint Sports Complex - 261 Stars Way, Emerson, GA 30121

Columbus Civic Center - 1 Lumpkin Blvd, Columbus, GA 31901

Habersham County Fairgrounds - 4235 Toccoa Hwy, Clarkesville, GA 30523

Gulfstream Aerospace - 2 Innovation Drive, Savannah, GA 31408 (Via I-95 exit 104)

Macon Farmers Market - 2055 Eisenhower Pkwy, Macon, GA 31206

Waycross Mall 2215 Memorial Drive, Waycross, GA 31501
Any person who wants to receive a vaccine other than the Johnson and Johnson vaccine can find information regarding vaccine availability near them by clicking here.
Copyright 2021 WTVM. All rights reserved.