Family: Albany mom's disappearance linked to prostitution
One of Ciera Odenthal's last communications was in November, 2019
Updated: Apr. 29, 2021 at 12:59 AM EDT
ALBANY, Ga. (WALB) - Family members are fearing the worst, and believe missing mother Ciera Odenthal may be dead, as police and family continue searching for the Albany mother, 17 months after they said she disappeared.
"Someone should have heard from her by now," said Tori Harris, the second cousin of Ciera.
Harris and Melissa Cribbs, another one of Ciera's second cousins, are concerned.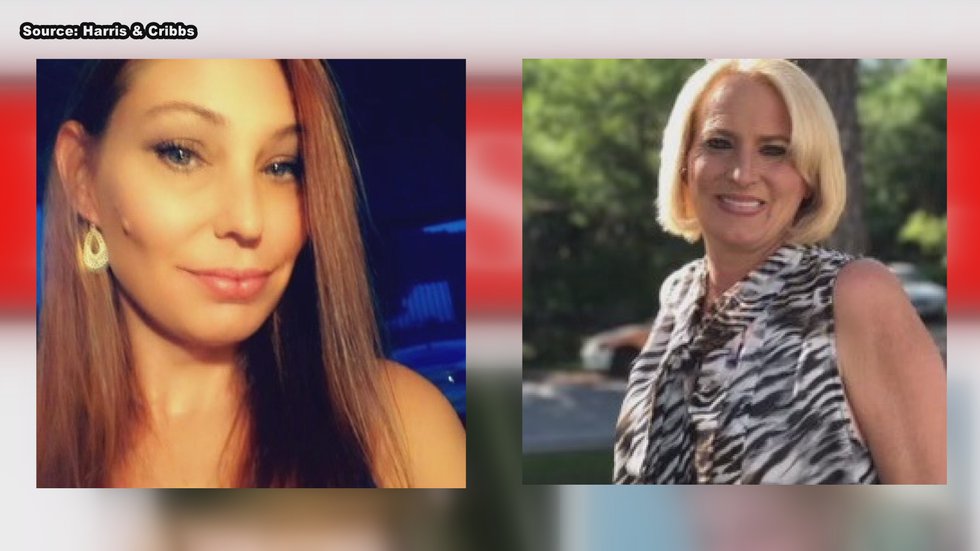 Officials said Ciera was 24 when she went missing, and her last known whereabouts are unknown at this time.
Ciera is 5′6, weighs about 125 lbs., has green eyes and brown hair, according to the Albany Police Department (APD).
Police said she has a circular-shaped tattoo on her left hip/waistline area.
Harris and Cribbs both live hours away from Albany, one of them in another state, and they haven't seen Ciera in years and communication has been limited, but they've been connected to Ciera through Facebook.
Police said social media platforms, like Facebook, were Ciera's primary source of communication. They said one of Ciera's last communications on Facebook was in November 2019, since then, family and police said she went off the map.
Harris and Cribbs said they're some of the few family members Ciera has around today and they would travel to Albany to search for their long-lost cousin, but the parts of Albany that Ciera may have gotten involved with are places they're afraid to visit. However, none of this is stopping them from wanting answers to the missing mother's disappearance.
"The public should be concerned because everybody deserves someone advocating, to care for them. It doesn't matter what Ciera's life choices were. She has children, she has people that care for her. We need to know. Her children eventually deserve to know what happened to their momma," said Harris.
Not much is known about Ciera other than she has three boys which, according to her family, she lost custody of sometime before her disappearance.
Harris and Cribbs claim Ciera's mother isn't in the picture and her father was killed. They said Ciera also spent time in group homes and in jail.
"She was dealt a really, really tough hand in life," said Harris.
The family believes Ciera may have been a sex worker and they believe that could have led to her disappearance or even death.
"She got into drugs and prostitution," said Harris.
"I can confirm that these are things that we've heard. There's nothing credible to show that she was apart of any of this," said Sgt. Kalandria Peterson-Kearney with APD's Family Protection Unit.
Family members don't believe Ciera would have the means to be on the run or in hiding. However, one of the main reasons they wanted to move forward with reporting her missing was because, apparently, she hasn't reached out to her kids since November 2019, one of the last times anyone heard from her.
Police said a missing persons report was filed in July 2020.
The cousins told WALB News 10 that it's not uncommon for them to go months or longer without communicating with Ciera, but they believe something is terribly wrong.
"I do not think that Ciera is missing of her own accord. Even in the height of her addiction, she would call her children to check on them. She never went more than a couple days without speaking to her children," said Harris.
Albany police are investigating her disappearance.
APD said Ciera is listed as a "critically endangered missing persons" and that leads are running dry in the search for the missing Albany mother.
"I can't tell you why we're not getting any leads. It's ultimately up to the public because Ciera was known throughout Albany. She hung out with a lot of people and it's a matter of those people deciding that they want to bring that information to the police department," explained Sgt. Peterson-Kearney.
Police believe foul play and unnatural circumstances could surround her disappearance because she hasn't made contact with loved ones since November 2019. They believe it's possible she didn't leave on her own.
"We're looking at every avenue. Any information that we do get, we're going into those as something that could possibly help us locate Ciera. So any tips that we do get, we do research and fact check to see if there's any kind of creditable information that will lead us to her location. So anything that we get we are working on," said Sgt. Peterson-Kearney.
APD said it has reached out to people who Ciera talked to on social media, however, those people have not given police any solid leads to run on.
They are also utilizing other resources and agencies in and out of Georgia, including the Georgia Bureau of Investigation (GBI), to help find Ciera.
The GBI said it is not a part of the investigation.
Police said it's still unknown as to where Ciera was last seen or what she was wearing just before she went missing. They are still looking at her case as if she's alive, but they are unsure of her whereabouts.
If you have any information on Ciera's disappearance or whereabouts, you can report it anonymously to Crime Stoppers at (229) 436-TIPS. You can also contact Sgt. Peterson-Kearney directly at (229) 302-0752.
Copyright 2021 WALB. All rights reserved.