Lee County boy's basketball shooting for the state title game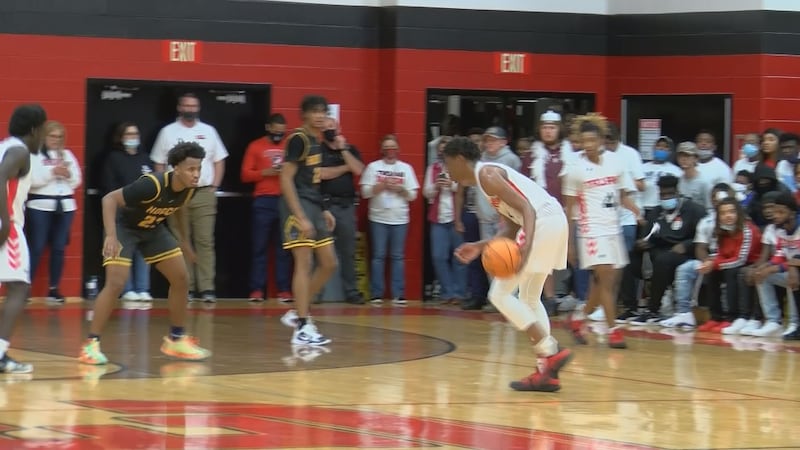 Published: Mar. 5, 2021 at 11:13 PM EST
LEESBURG, Ga. (WALB) - The Trojans from Lee County are looking to claim their spot in the state championship game.
The 17-10 Trojans have been on fire as of late, winning their last seven games.
Their last two wins, coming in epic fashion brought to you by a pair of buzzer-beaters.
Head Coach Kirven Davis told me it's their next-man-up that's made the difference.
"We have a tough, defensive team and that's kind of what we've been hanging our hats on this year. Being defensive, being tough and that gets our crowd going. So, we literally have a sixth man in the middle of the pandemic most communities haven't had a six-man, our crowd is truly our sixth man," said Davis.
For the past three seasons, the Trojans couldn't get past the first round.
In 2021, the Trojans have played host in each playoff game.
Now, just one win away from the title game, a stage the lee county trojans haven't seen in 36 years.
"Most teams that we play are usually bigger than us so we kind of take on David and Goliath mentality," said Davis.
Davis continued, "You know, that's just kind of our thing, we're trying to knock them off one team at a time. Just stay true to the guys you're in the locker room with as long as they stay true to the guys there in the locker room with we'll be alright."
Lee hosts Kell Saturday with a 6:00 pm tip-off time.
Copyright 2021 WALB. All rights reserved.