Today and Tomorrow: National protests spur action in Southwest Georgia
Updated: Feb. 4, 2021 at 5:37 PM EST
ALBANY, Ga. (WALB) - February marks a very important time for millions of Americans — Black History Month. Over the next few weeks, WALB will look back at our history in the making and how the impact of decisions we make today can change our tomorrow.
"My oath of office ends in four words, 'so help me God.' So, I protect all the people," Ashley Paulk, Lowndes County sheriff, said.
A man of the people, for the people, Paulk was born in South Georgia.
"Been here all my life," he said. "Seventy-five years."
Raised on the rich soil of the county he now protects and as one of the oldest sheriff's in Georgia, Paulk has witnessed decades of social change.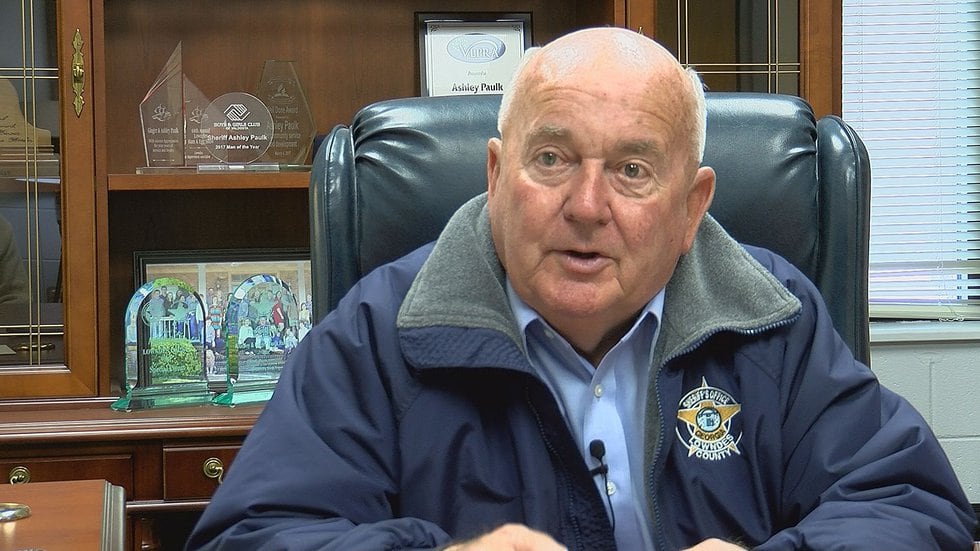 But for him, Paulk has "never just seen color."
"Before the schools were integrated, they actually had a Black school that didn't have enough baseball players. I played on the Black baseball team. It didn't bother me. We were all friends," Paulk said.
Lowndes County, Paulk said, "has always been a pretty good place for people...of all races," but not without effort.
"Back in the 90s, we actually had the Klan wanting to put a demonstration on right here at this courthouse," he said.
His solution: guidelines created with all the ministers in the area, including those at predominately African-American churches.
"I laid out the rules to the Klan coming from Arkansas and said, 'You know, we run a pretty tight ship here. I'm not going to allow the racial slurs; I'm not going to allow you to treat my people bad,'" the Lowndes sheriff said. "They called me on Thursday and said, 'We don't think we're coming to Lowndes County. And I said, 'Well, you're not welcome.'"
Fast forward to the spring and summer of 2020, protests spurred by the death of Black Americans, often at the hands of police.
Rayshard Brooks, Freddie Gray, Breonna Taylor and Georgia Floyd became household names. And chants echoed through neighborhoods across the nation, as millions came together, calling on our country to realize that Black lives matter.
A call to action that played out in South Georgia, where protestors saw support from law enforcement.
In Albany, Police Chief Michael Persley joined the crowd, urging them to fight for the change they want to see.
"People need to be heard, and people need to come to the table to work out solutions," Persley said.
As a Black man and a police officer, Persley faces racism on both fronts.
"He's too blue for the brothers and too black for the blue," Persley said.
But Persley is thankful his race helps him understand his community and that his position gives him the ability to make a difference.
"The only way to change a system, you gotta start from the inside out," Persley said. "If our policy is right, but the practice is wrong, stop the practice, follow the policy."
But that can only happen with help from the community.
"Whether you're Black, whether you're white, Hispanic, Asian, it doesn't matter. We gotta help our future generations and we gotta give people hope and their hope has gotta extend beyond their street," Persley said.
Copyright 2021 WALB. All rights reserved.