Donald Trump Jr. stops in Ocilla, campaigns for Perdue, Loeffler
Published: Dec. 19, 2020 at 9:53 AM EST
OCILLA, Ga. (WALB) - The Georgia U.S. Senate candidates keep bringing support to help them in their runoff campaigns.
Donald Trump Jr. was in Ocilla Friday night, stumping for Republican Senate incumbents David Perdue and Kelly Loeffler.
During the rally, Trump said to an excited crowd of supporters "I like it guys, I like it. I feel a little bit rusty. I haven't done this in like a month."
He was there to show support for the Republican senators during a "Defend the Majority" rally.
"These guys, Kelly and David, are gonna be holding the line," Trump said. "They're gonna be holding my father's accomplishments. They're gonna be holding the America first agenda."
The incumbents are hoping to stay in office for another term.
Loeffler wasn't at the event but Perdue was.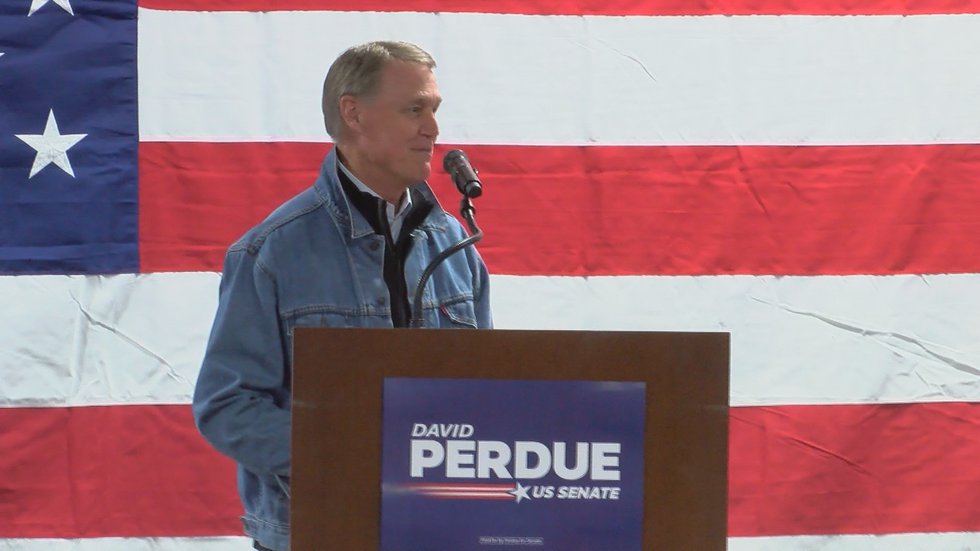 "My mother was born right here in Ocilla and I feel like I've come home tonight y'all," Perdue said. "Thank you for being out here. God bless you all."
They spoke to dozens who fought off the cold to show support for the two senate candidates.
Some other famous faces showed up and spoke like TV personality Kimberly Guilfoyle. Irwin County Sheriff-Elect Cody Youghn was also there.
It was held at Bad Ash Motors on Fitzgerald Highway.
Copyright 2020 WALB. All rights reserved.