Game of the Week: Clinch County @ Pelham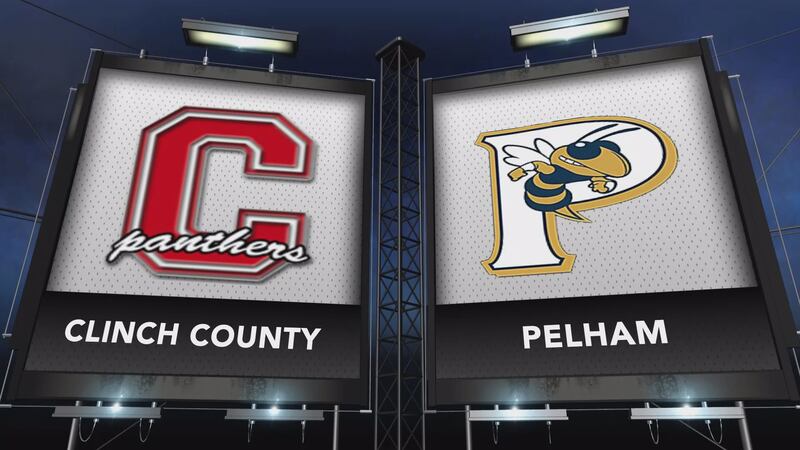 Published: Dec. 5, 2020 at 12:22 AM EST
PELHAM, Ga. (WALB) - The Road to Atlanta continues for many in our area Friday night and there may not be any hotter classification than Single A public.
The site of our game of the week, Clinch county at Pelham eyes two programs that have seen a lot of success over the past decade and will meet on the field for the first time since 2009.
Someone has to move on and it is our week 14 game of the week.
A rivalry that first began back in 1956, dominated by Clinch who took all but one meeting from 1982 to 2009.
Last week the hornets used a big second half last week to beat Montgomery county while Clinch, the road warriors outlasted McIntosh in overtime.
Both sides know it's going to be a battle and they expect to leave it all on the field on Friday night.
"We don't feel too intimidated by having to travel, you know we've played in some big games on the road this same class, this same senior class and underclassmen and you know we usually play well on the road," said Clinch County head coach Don Tison. "The kids get excited when they get on the bus and leave and sometimes you need a little luck and maybe we'll be blessed and come home with a win."
"I told the kids you take a look at Clinch, who was on the road last week and won a big one so they are not a team that is afraid of going and winning tough games on the road," said Pelham head coach Dondrial Pinkins. "You know I think it's going to be 48 minutes of hard nosed football, respect is not given, it's earned and we plan to earn it Friday night."
Kickoff from Hornet stadium is set for 7:30pm.
Copyright 2020 WALB. All rights reserved.