Thomasville families fed this Thanksgiving with first ever 'turkey toss'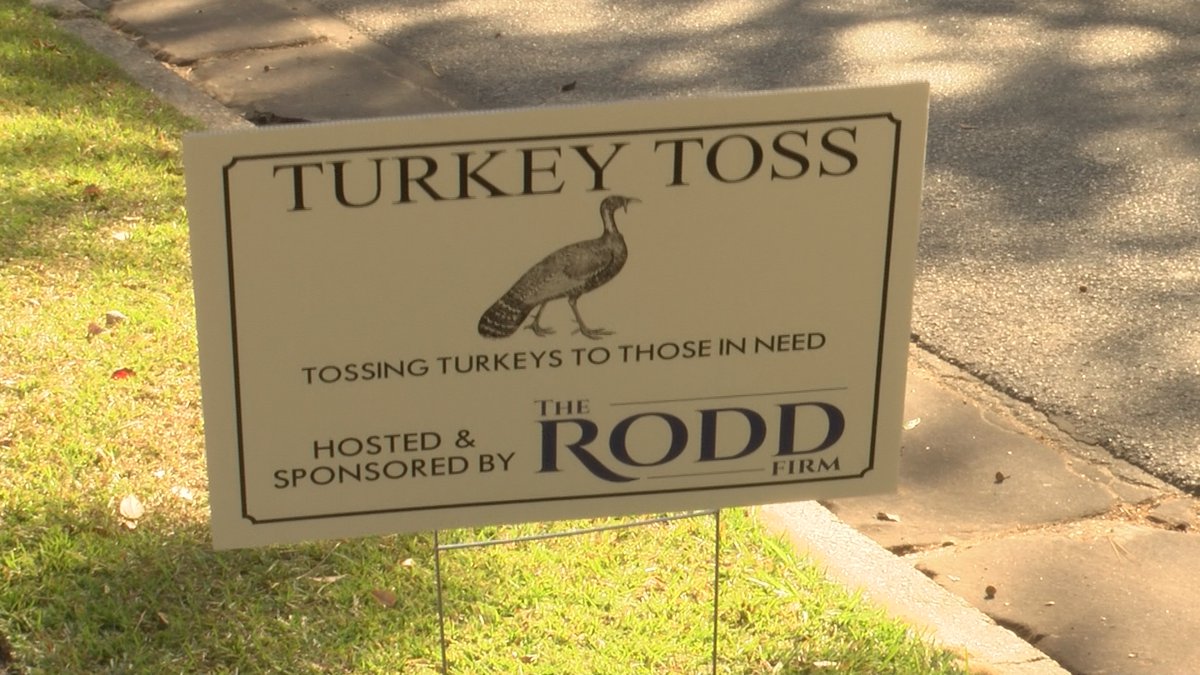 Published: Nov. 25, 2020 at 5:03 PM EST
THOMASVILLE, Ga. (WALB) - One park in Thomasville was filled with smoked turkeys Wednesday as the Rodd Law Firm is giving back this Thanksgiving.
Smoke was in the air Wednesday at Paradise Park.
"Nothing asked in return, but just want to bless somebody and know that we see them at Thanksgiving," said Chris Rodd, founder of The Rodd Firm.
He, his team and family began smoking turkeys at 7 a.m. Wednesday morning.
As they smoke turkeys every year for Thanksgiving, Rodd said they wanted to do it on a bigger scale this year, while giving back to their community.
"For the last several weeks, we've been taking nominations from the community and people in need. Some of the stories will just blow your mind," said Rodd.
With many families hit hard this year across the world, and in Thomasville, they've got 100 turkeys cooked for some of those who need it most.
Rodd said they received several stories of how people in the community have been impacted in various ways, including COVID-19.
"One of the first stories we got, a mother and a father both got COVID. The father passed away and there are two children at home," said Rodd.
With this being their first time holding the "turkey toss," they have no plans of stopping in 2020, and hope to continue it each year.
"Long-term vision is that we have music in that park, family fun day, kids are out of school, and we kid of just develop and get bigger and bigger every year. Just something for our community to be thankful for," said Rodd.
Copyright 2020 WALB. All rights reserved.