Former President Obama to visit Georgia day before election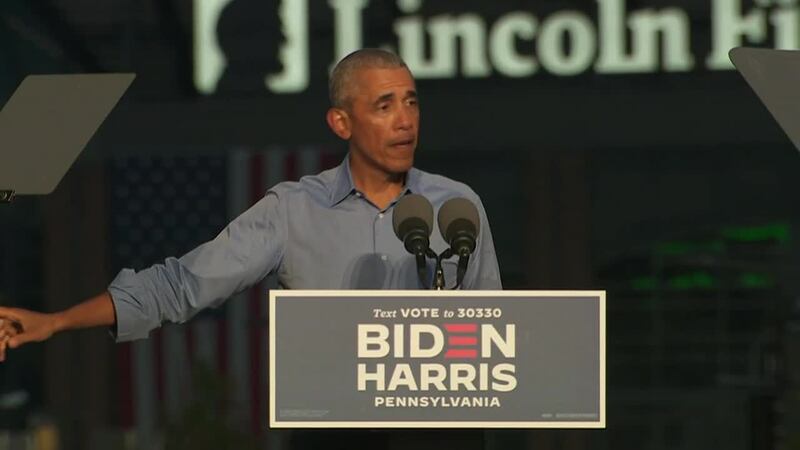 Updated: Oct. 31, 2020 at 11:57 AM EDT
COLUMBUS, Ga. (WTVM) - Former President Barack Obama will travel to Georgia and Florida as Democrats aim for a big battleground flip.
The 44th president will travel to Atlanta and South Florida on Monday, Nov. 2.
Obama will hold a GOTV voter mobilization drive-in rally in Atlanta with music artists Monica and 2 Chainz. This evening he will hold an Election Eve Close-Out rally in Miami with music artists with Luis Fonsi and DJ Irie.
Obama will be campaigning on behalf of Democratic candidate Joe Biden, Kamala Harris and Georgia Senate candidates Jon Ossoff and Raphael Warnock.
Copyright 2020 WTVM. All rights reserved.