Safe and Sound: 'Diagnosis to Victory,' Part 2
Published: Oct. 16, 2020 at 3:28 PM EDT
ALBANY, Ga. (WALB) - For the month of October, Safe and Sound has been dedicated to breast cancer awareness. The four-part series is called "Diagnosis to Victory."
For Part 1, we focused on the initial diagnosis of breast cancer.
This week, the focus is survivor Mona McCoy's journey on treatment.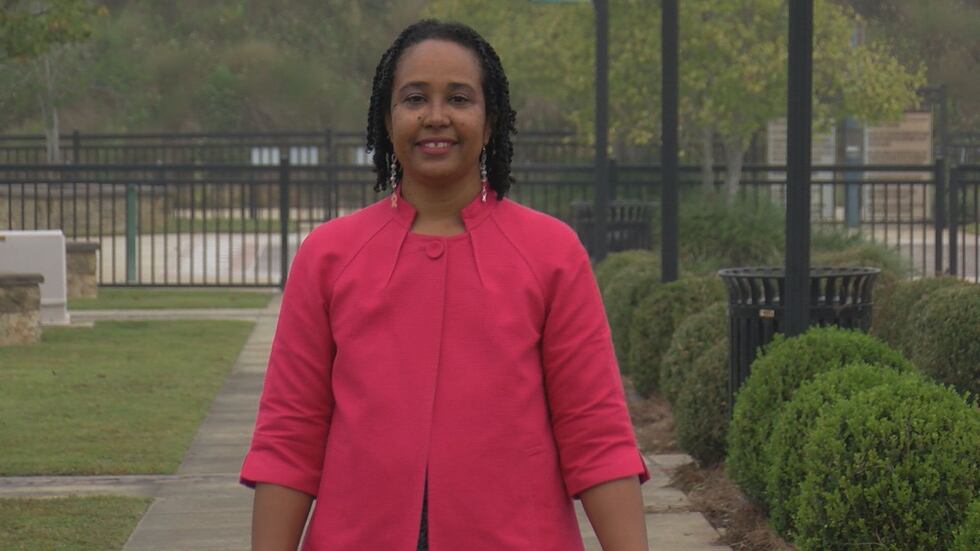 McCoy said her diagnosis was upgraded to stage three after skipping a mammogram.
During her treatment journey, she went through eight rounds of chemotherapy at the end of 2017.
"Patches of hair would come out, and then I would wash my hair and realize there's a whole pile of hair in my hands. Every woman who focused on their appearance is wondering what going to happen with my hair. Is it going to grow back? Luckily, my hair did grow back but it was traumatic because it was an unwilled change in my appearance that I was not able to prepare for," she said.
So, she eventually had her son shave her head, and never wore a wig during this journey.
"I just rocked a bald head the entire time, It was important to me to not hide my journey," McCoy said.
McCoy said she felt better once she shaved her head, but it was a constant reminder of the battlefield she was on.
"My motivation was my kids. I have to live for my kids. I had to make sure I can see them into adulthood, so I got up and looked at my bald head and said 'you got to get up and keep moving,'" she said.
She went through chemotherapy, to a double mastectomy, to radiation, an infusion and even a clinical trial.
McCoy said the mastectomy and the healing process was the most emotionally challenging of her treatments, and because of that, she chose not to get reconstructive surgery.
"I decided that even though breasts are a definition of an ideal woman's beauty, I could still be beautiful even without breasts, and so, I have been breastless and beautiful ever since then," she said.
"Reconstruction is not required for everybody, however, for patients who want it, the thought that the thing that makes you a woman is trying to kill you is a hard thing for a lot of women to deal with," said Dr. Olumayowa Abiodun, a Phoebe plastic and reconstructive surgeon.
Abiodun said the southwest Georgia community has a high rate of breast cancer.
"No woman should feel like she has to do one thing one way. There are so many ways of doing this, so many pathways and it's their journey. I always say it's a marathon, not a sprint," Abiodun said.
McCoy she couldn't have made it through this battle without the support staff at Phoebe, as well as her family and friends.
We will meet some of those who helped her along with her fight next week.
Copyright 2020 WALB. All rights reserved.