Game of the Week: Mitchell County @ Pelham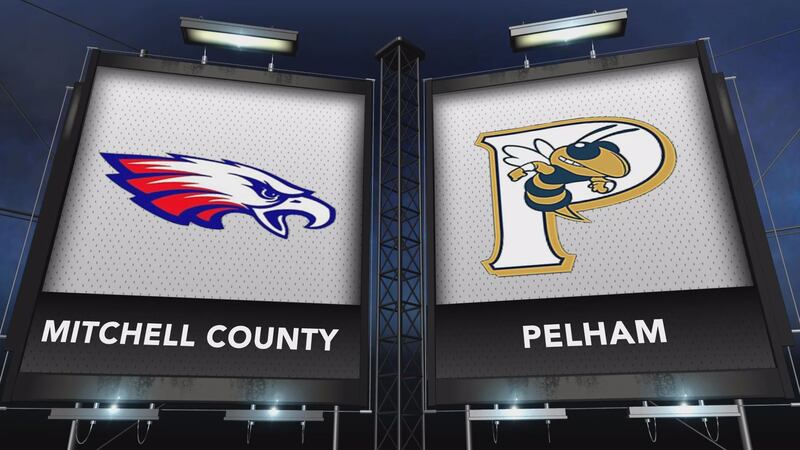 Published: Sep. 5, 2020 at 12:15 AM EDT
PELHAM, Ga. (WALB) - Pelham High was supposed to be the site of one of the biggest rivalries this state has to offer.
For the first time since 2015, Pelham and Mitchell County are set to go in week one.
But due to some irrigation issues with the field, the two will now meet Saturday night.
So everyone has to wait, but these are two teams looking to play in Atlanta this winter, a game deserving of our first game of the week.
The Backyard brawl as they call this one, two schools within 20 miles here in Camilla.
Since Deshon Brock took over at Mitchell.
Each side has taken two games.
Last year alone, the Eagles took the Region title and the late regular season match-up.
But the Hornets would get revenge in the State playoffs a few weeks later..
This game circled every year, and each side is just looking to open 2020 on top.
Brock said, "Definitely some excitement anytime you play your cross-town rival for possibly the region championship, you know the top two teams in the conference, you still have to be able to take care of business later on down the road, so you're definitely focused, excited and the kids and community are looking forward to it."
Pinkins said, "We've had, you know some time to prepare, uh with all of the other obstacles we just want our kids to come out, you know play the way they've been coached to play and we feel like if we do so, you know not to turn the ball over offensively, give up big plays defensively, and win the special teams battle we'll have a great shot at it."
Hoping to ease into this new year but both sides know how important this one is.
This game is set for Saturday night at 7:30 at Pelham and it should be a good one.
Copyright 2020 WALB. All rights reserved.