WALB Investigates: Could a change in Georgia's home study law protect more children?
Updated: Jul. 28, 2020 at 5:20 PM EDT
Editor's note: Some of the details in this story may be disturbing to some.
ALBANY, Ga. (WALB) - A law passed by the state of Georgia in 2019 aimed to provide more oversight for students whose parents or guardians choose to allow them to engage in home study programs.
It followed the deaths of three different children in Georgia who were withdrawn from public school prior to their deaths.
WALB found that two years before his death in 2014, Brandon Price, 10, was withdrawn from public school in Dougherty County to be homeschooled.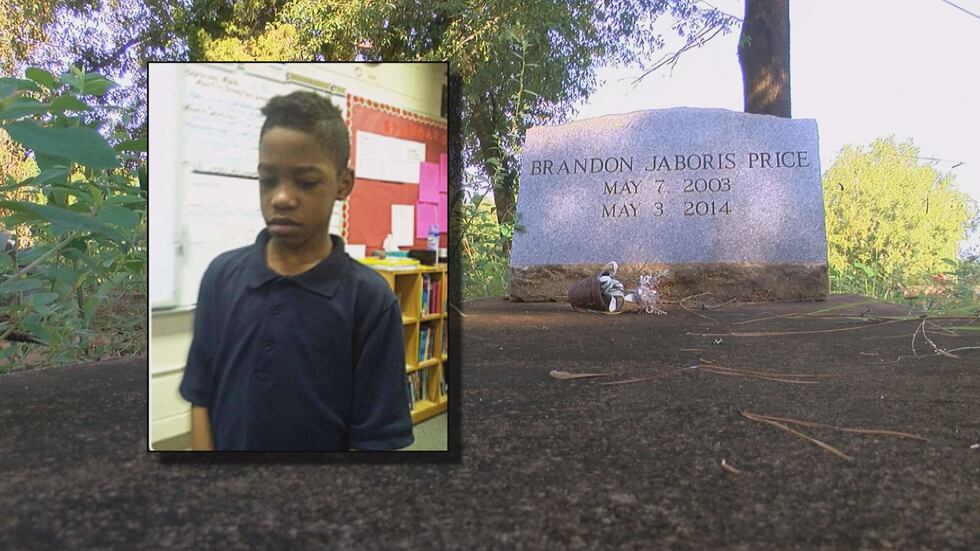 Reports uncovered by a WALB investigation in 2015 showed evidence that Brandon may have been abused.
Officials said he had bruises and wounds on him at the time of his death and was underweight, weighing 48 pounds.
The Dougherty County School Superintendent in 2015, Dr. David Mosely, told WALB that he believed if Brandon had been in school, someone would have noticed something wrong.
"They would have picked up on it," Mosely said. "Our social workers would have gotten involved."
At the time, Georgia had very little oversight of homeschooled students.
State lawmakers have since taken a step towards keeping what happened to Brandon from happening to other kids.
"This was a child that was lost that didn't have to be lost," Mosely explained in 2015.
Georgia changed the law a little over a year ago, after the deaths of a brother and sister in eastern Georgia.
Investigators said Mary and Elwyn Crocker, Jr. were found buried behind their home in Effingham County in 2018.
WTOC reported that both children were homeschooled, and Division of Family and Children Services reports showed a history of abuse.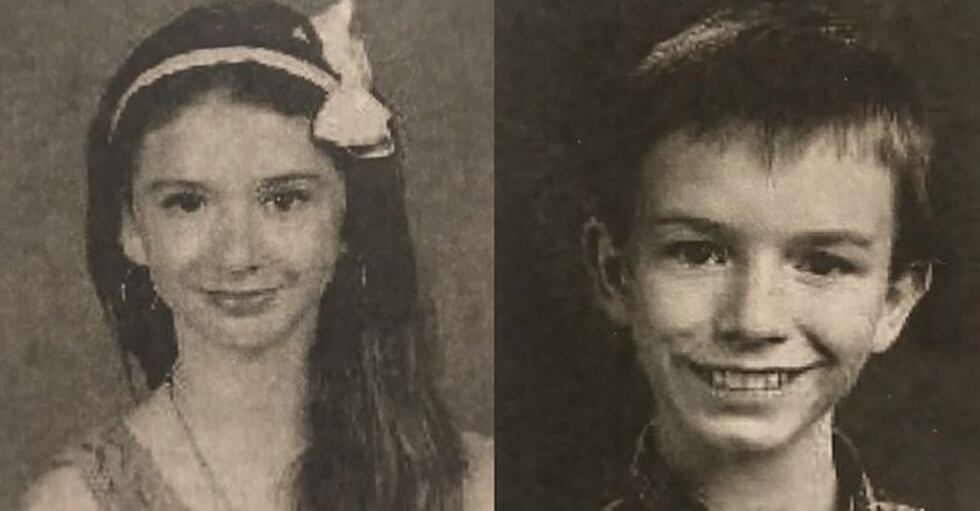 Child advocates said they have seen a few cases where parents kept kids out of public school to cover up or continue abuse.
"Unfortunately, a child's home is not always their safe place," said Mary Martinez Allen, the executive director of the Lily Pad SANE (Sexual Assault Nurse Examiner) Center, an organization that advocates for and helps children in Albany. "It could be the most dangerous place that they're exposed to."
DFCS Director Tom Rawlings said that when kids are not physically in school, educators can't advocate for them.
"It's those folks, the teachers and the counselors who let us know if they see children at school or in an after school program or daycare who appear to be being neglected or abused," Rawlings said.
He said this is not an issue about homeschooling. Instead, the law focuses on catching parents trying to skirt around the law that requires children to be educated.
The new law (HB 530) states, in part, the following:
"In the event that a child is withdrawn from a public school without a declaration filed... and that child stops attending a public school for a period of 45 days, the school shall refer the matter to the Division of Family and Children Services of the Department of Human Services to conduct an assessment. The purpose of such referral and assessment shall be limited to determining whether such withdrawal was to avoid educating the child."
The "declaration" referenced in the law is a declaration of intent to utilize a home study program that is submitted to the Department of Education.
Read the full law below:
"I don't think it's stringent enough," said Sen. Freddie Powell Sims (D) of District 12. "I really think the amount of time should be a whole lot less."
Several people agreed that while the state is on the right track, this should have happened sooner.
When asked if this was something that was considered after Brandon's death, Powell Sims responded: "Yes, and, this is what we have to do. That's a large part of what we do as legislators. We are there to protect the most vulnerable, which would be our children and our seniors. So, yes."
But we will never know whether it could have prevented Mary, Elwyn, Jr. or Brandon's untimely deaths.
"If there are no mandated reporters looking after this child, then no one knows. No one can know," Martinez Allen said.
Rawlings said everyone can play a role in watching for warning signs of abuse or neglect.
That includes for children who live in people's neighborhoods or those who attend their churches, for example.
Advocates said everyone should remember this simple saying: "If you see something, say something."
It could save a child's life.
WALB asked Dougherty County's two state representatives for comments on this story. Winfred Dukes (D) of District 152, voted for HB 530. CaMia Hopson (D) of District 153, voted against HB 530. Neither responded to our requests for comment.
Brandon's grandmother awaits trial, four years after her indictment
Brandon's grandmother, Symanthia Price, is now awaiting trial on charges of felony murder and child cruelty in his death.
Prosecutors accused her of not feeding Brandon enough and not getting him proper medical care for illness and injuries.
Reports showed Brandon was dead when his grandparents brought him to the hospital in Albany in 2014.
Police and Division of Family and Children Services records showed an officer reported bruises all over Brandon at the time of his death, along with several open wounds to his hands and feet with marks all over his back.
District Attorney Greg Edwards said in 2015 that Brandon was 48 pounds when he died, which the D.A. said was underweight.
In her indictment, Price is accused of not getting Brandon medical help for "old and new lacerations and abrasions all about his body" and "pneumonia."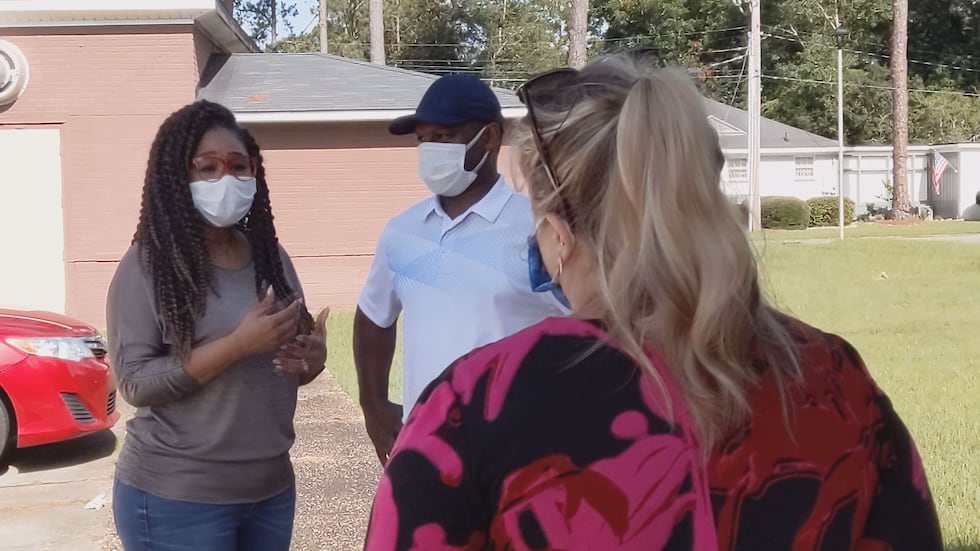 Couple aims to ensure Brandon is remembered and honored
"Hearing his story, it just, it broke our hearts," said Bridgett Mack.
She and her husband Travis founded a ministry in the Albany area. They say Brandon's story struck a chord with them.
Back in 2015, the Macks raised money to help buy a headstone and slab for Brandon, who is buried in a neglected cemetery in Webster County.
Because of the conditions of the gravesite, they were unable to install one at the time.
Instead, they reached out to everyone who donated and asked if they would be okay with the money being donated to the Lily Pad SANE Center.
"I'm angry. If something would have been done in the Brandon Price case, then maybe the two kids that passed away afterward. Their lives could have been saved," Bridgett said.
Since then, a headstone has been installed on Brandon's grave.
Copyright 2020 WALB. All rights reserved.