Biking for Better: Two men's cross country trek to give back
The lifelong friends are biking thousands of miles & raising thousands of dollars for causes close to their hearts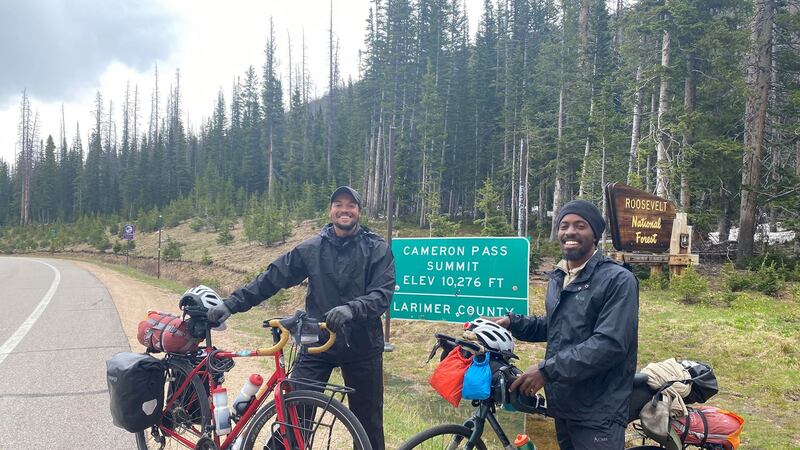 Updated: Jul. 15, 2020 at 4:39 PM EDT
SAVANNAH, Ga. (WTOC) - It's a journey that has been nearly two months in the making. Two men and their bikes making a trek across the country.
Biking thousands of miles hoping to raise thousands of dollars for two causes close to their hearts.
For lifelong friends Isaac Sullivan and Justin Rice, their ride across America started on somewhat of a whim.
"I said in the first year of me getting out of the Army I was going to do it. I said starting May 14, I was going to do it and Justin was down so that's basically how it happened," said Sullivan.
The two anything but experts when it comes to biking.
"No, we don't really have too much experience," Sullivan chuckled.
Starting their ride in Seattle, heading east, learning as they went.
"That was a really challenging part in the beginning but as we broke through that threshold it was all uphill from there," said Rice.
Luckily, a little downhill, too. Taking in the scenery.
"We've seen the entire U.S. a lot of people don't do that in their entire life," said Sullivan.
Making new friends along the way.
As they navigated all types of terrain, they've also been raising money for two charities close to their own hearts. For Army Vet Isaac, who spent a majority of his service in Savannah.
"You experience different things. You see people lose family members and I thought that raising money basically to take care of those family members that are left behind would be a pretty good idea."
More specifically family of Fallen Night Stalkers, based out of Hunter Army Airfield.
For Justin, it was the Warrick Dunn Foundation.
"Like Warrick Dunn, I was raised by a single mother. Isaac was raised by a single mother as well and we all know how strong moms are in general but single moms just have another level of tenacity."
That money going towards helping single mothers make down-payments on a home.
Although this journey hasn't been easy, riding down the road on a hot summer day.
Or catching a few hours of sleep in a dugout.
They hope it serves as a reminder to everyone who sees them, keep pushing.
"Keep going, just keep going and have faith," said Rice.
"Just understand that this pain. You can take the pain and look back on it and reflect on it and grow from it. That's progress," added Sullivan.
Rice and Sullivan still have about 300 miles to go on their ride before reaching their final destination on Tybee Island on July 25.
Which means you still have time to help donate to their cause.
To donate to the Night Stalkers click here, and to donate to the Warrick Dunn Foundation click here.
Copyright 2020 WTOC. All rights reserved.