VSU program helps track mosquitoes, mosquito-borne illnesses
Published: Jun. 30, 2020 at 9:17 PM EDT
VALDOSTA, Ga. (WALB) - Summertime is known for bringing the heat and mosquitoes.
A program at Valdosta State University (VSU) has been working hard to test mosquitoes in different parts of the county.
VSU's Mosquito Surveillance Program recently helped discover two mosquitoes with West Nile Virus in Lowndes County and one case of Eastern Equine Encephalitis in Lanier County.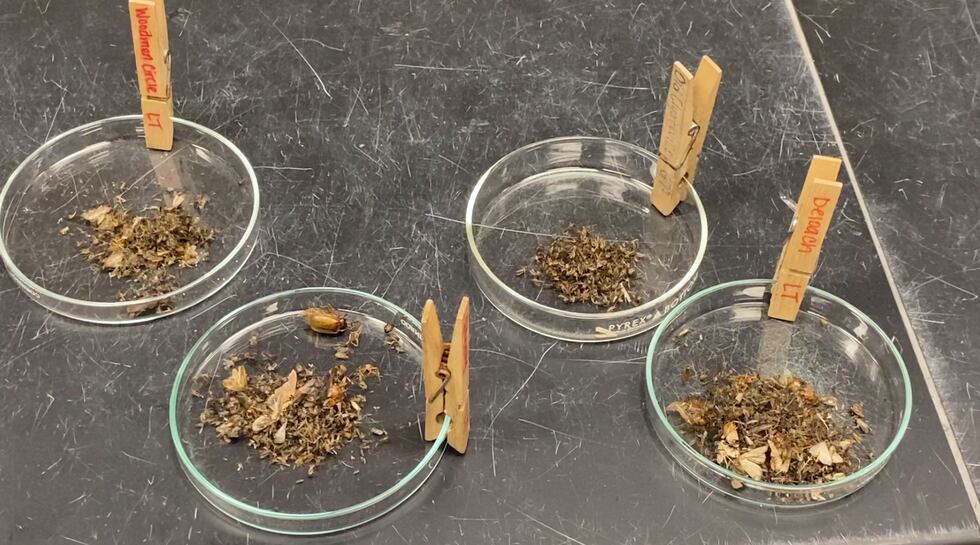 "So, we have traps spread throughout the county, some are in the city, some are in more rural areas," said Dr. Mark Blackmore, a professor of Biology at VSU.
Blackmore runs the Mosquito Surveillance Program. Partnered with the city and county directly, the program has been doing mosquito surveillance for Valdosta and Lowndes County for almost 20 years.
It all started when West Nile Virus first showed up in South Georgia.
After the mosquitoes are trapped, they are brought back to the lab and put to sleep. To be tested for viruses, they have to be alive.
In the lab, mosquitoes are sorted by species with the help of student workers.
Blackmore said there are 37 different mosquito species in Lowndes County, but most are not a concern for diseases.
Once they are grouped, they are placed into pools of 25, and then they're frozen to keep the virus alive and sent to the veterinary school at the University of Georgia.
There they have a lab where they test for illnesses.
"Basically add some solutions to them that they can grind them up, add these solutions and put them into cell cultures and if there's viruses there, the viruses will infect the cell cultures so they can see there's virus present and if there's virus present, they will do genetic testing to see what virus it is," explained Dr. Blackmore.
The advantage of this testing is finding out if there's currently any mosquito-borne illness in the area or if there's a new illness to be discovered. If there are any positives, like there was two weeks ago, they will notify VSU and health authorities.
So far this year, it's not the earliest they've seen a West Nile case like previous years.
Blackmore said that it's an indication there will probably be a lot of illnesses from mosquitoes going around this summer, and especially the fall.
"When these viruses get into us, they can be very, very serious and that's what we are concerned about. When we find out that we have a virus circulating in the area, we want to let the public know that there is this danger and just by making them aware, they can take precautions to minimize their risk," said Blackmore.
Fight the bite and take precautions against mosquitoes by staying away from places where they're prone to be at. You should also avoid going outside during their prime hours, dusk and dawn. Officials also suggest that you wear long pieces of clothing and use bug repellent spray.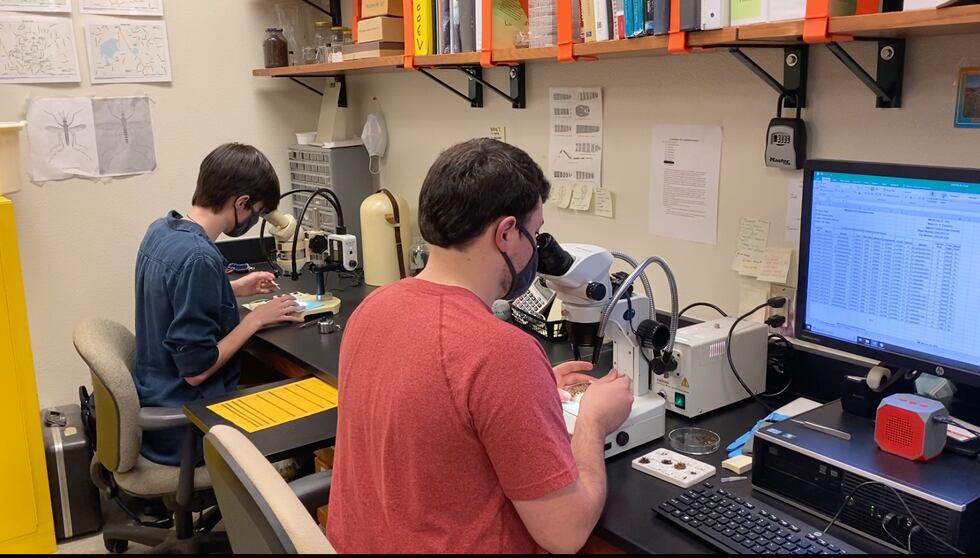 Copyright 2020 WALB. All rights reserved.