National Weather Service proposes eliminating 'advisories'
Published: Jun. 20, 2020 at 1:06 AM EDT
ALBANY, Ga. (WALB) - The National Weather Service (NWS) wants to eliminate the 'advisory' product in its Watch/Warning/Advisory system.
In 2017, Congress mandated the National Oceanic and Atmospheric Administration, or NOAA, to do an overall review of its current Watch/Warning/Advisory program.
Officials said social scientists then performed research and polling on the program. They found the current three-tiered system is confusing to many people.
"The sticking point was the advisory product. Often times it was confused with a watch — people didn't know the difference, people didn't know if an advisory was an upgrade to a watch or a downgrade, it was less than a warning, etc.," said Mark Wool, an NWS Tallahassee warning coordination meteorologist.
So, the NWS is proposing to eliminate the advisory product. It will keep watches and warnings in the system, however, the advisory would be replaced with a statement and a headline.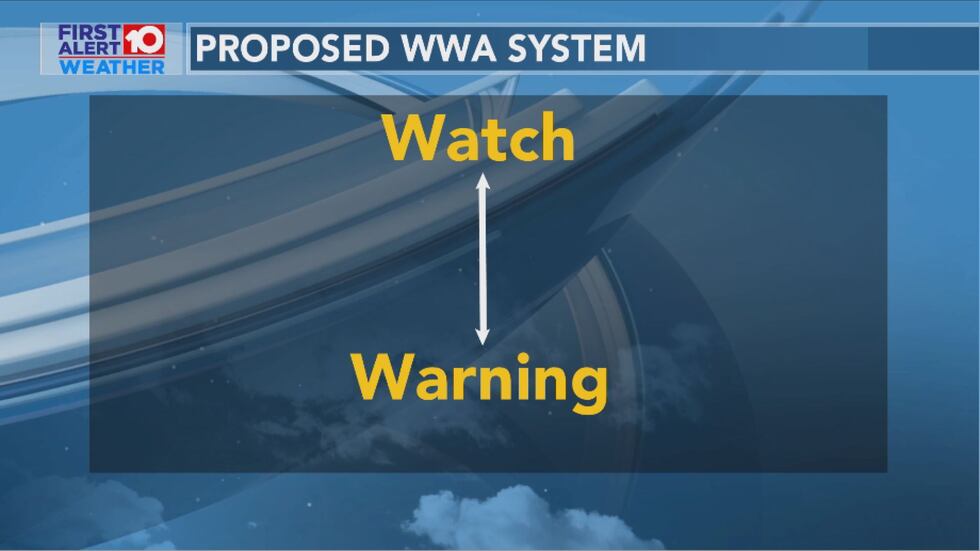 "Instead of putting out one of those, we would just put out a statement with a headline that says, 'Fog expected to reduce visibility below a half a mile this morning,' and then there will be a set of details below that," explained Wool.
Wool said moving forward, they want to focus the public's attention on true, life-threatening events.
"We want to focus the people's attention on the true threats to life and property. The advisory level suite of products were more nuisance than real threats to life," said Wool.
The NWS is now looking for public comment and feedback on the proposal. They have an online survey that you can fill out here.
Copyright 2020 WALB. All rights reserved.