Thomasville Police Dept. bringing smiles to community during crisis
Updated: May. 14, 2020 at 7:05 PM EDT
THOMASVILLE, Ga. (WALB) - Even during the pandemic, the Thomasville Police Department still brings smiles to faces across the city.
On Monday, Thomasville police cars lined up in front of Archbold Medical Center in the shape of a heart.
They wanted to show support for medical professionals.
Community Relations Officer, Crystal Parker told us they've received really positive feedback from those in the field for recognizing their hard work.
"A lot of thanks from people in the medical field who are exhausted. They're just emotionally drained. They're just doing so much with not always the best outcome, that they were being thought of in a special way and given recognition that way," said Officer Parker.
Officer Parker told us they've tried to do the best they can to stay involved in the community during the pandemic.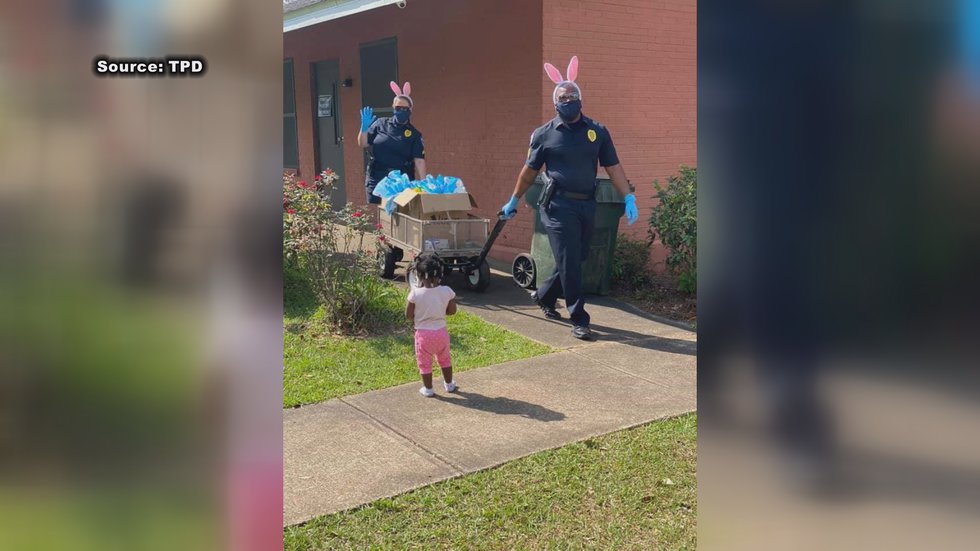 Other things they've done include giving away masks at Rescue Mission, distributing Easter goodie bags for kids, and doing birthday drive-bys.
She said they're thankful and the community's support humbles them.
Copyright 2020 WALB. All rights reserved.