SGTC class uses 3D printers to make PPE
Updated: May. 14, 2020 at 12:35 AM EDT
AMERICUS, Ga. (WALB) - One South Georgia instructor is helping those on the COVID-19 frontlines while teaching his students.
Chad Brown is a precision machining and manufacturing instructor at South Georgia Technical College.
With the help of his students, Brown utilized the college's 3D printers to create PPE masks from his home.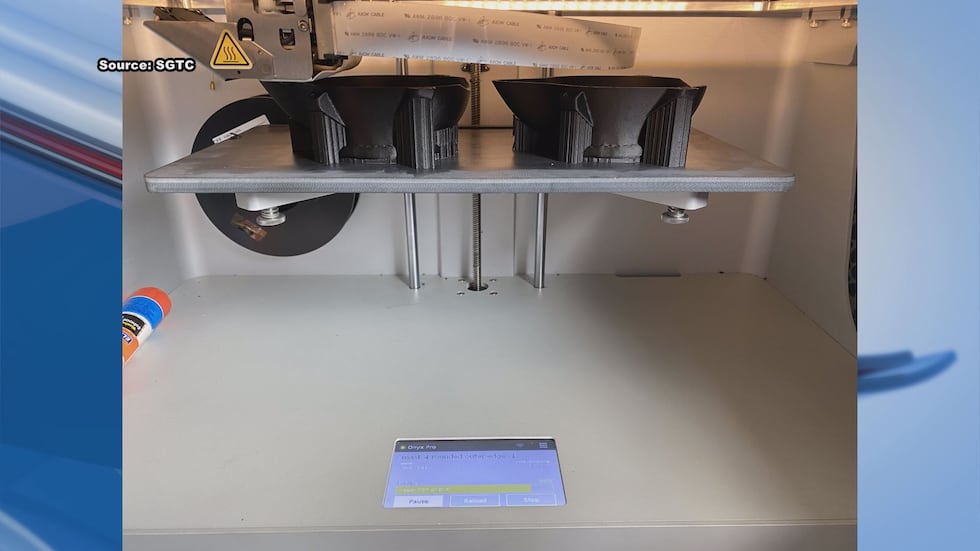 Brown said it was important to get his students involved in the process.
"I just bounced some information off of them, asked them for their ideas, what they thought would be a good design. And that's kind of where our trade of precision machining and manufacturing, the trade, is," said Brown.
Brown said it takes nearly 38 hours to print two masks. He said he ended up making about nine masks and a few face shields that were used within the community.
Copyright 2020 WALB. All rights reserved.