Feed the Frontlines Ga helps healthcare workers and local restaurants
Updated: May. 1, 2020 at 7:05 PM EDT
VALDOSTA, Ga. (WALB) -A Georgia organization has been collecting donations to feed healthcare workers on the frontlines while giving local restaurants business.
Working with Feed The Frontlines Georgia, Rodeo Mexican Restaurant delivered 65 meals on Friday to South Georgia Medical Center.
"Its amazing, this is really a tough time for everybody. I think everybody is affected so giving out a lending hand while we are all at home is just the best thing to do right now," said Cristian Escalera, the South Georgia coordinator for Feed the Frontlines.
The organization's goal is to ease some stress local restaurants face while also showing support for healthcare workers.
Feed the Frontlines Georgia launched in early April, starting near Atlanta and then spreading throughout the state. With different coordinators in each region, they help provide meals all across Georgia. They particularly focus on regions and hospitals battling COVID-19 needing the most support.
Cristian Escalera is currently a medical student in New York. Having to come back home to Valdosta, he wanted to aid during these tough times. He said Feed the Frontlines offered help to two aspects that are important to him.
"The doctors here and nurses, they are working overtime and I definitely wanted to support them. And there's another aspect, my dad is a business owner, a restaurant owner and all local restaurants have been hit hard," said Escalera.
The organization has been receiving donations through GOFUNDME.
So far, they've raised about 30 to 40 thousand dollars. They plan to keep growing and continue supporting hospitals nearby and expanding.
"The way it works is that we use that money and their different coordinators around the state, Atlanta, Savannah, Albany, South Georgia, Macon. And then they reach out to local restaurants and say ' hey we want to do a large order', and then we work with them to see how we can deliver it. Have everything packaged, no buffet style, or anything like that. Have everything wrapped to prevent contamination. Then the restaurants deliver it to the hospitals. Then we send thank you letters to the hospitals and restaurants for working with us," said Escalera.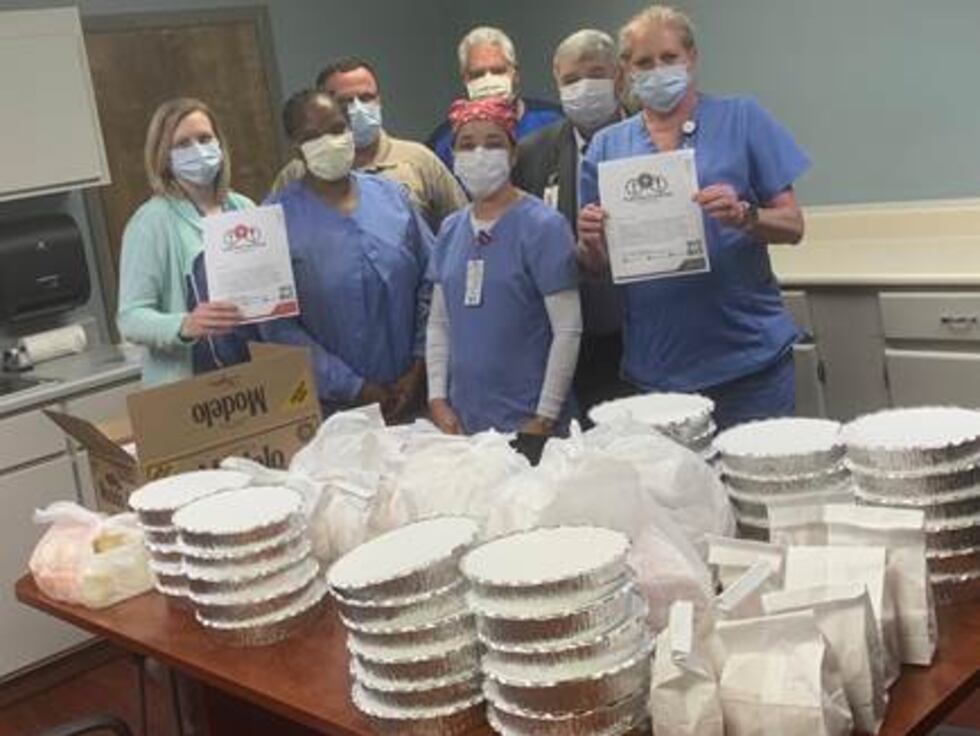 Copyright 2020 WALB. All rights reserved