Storm damages irrigation pivot, trees near Cook Co. business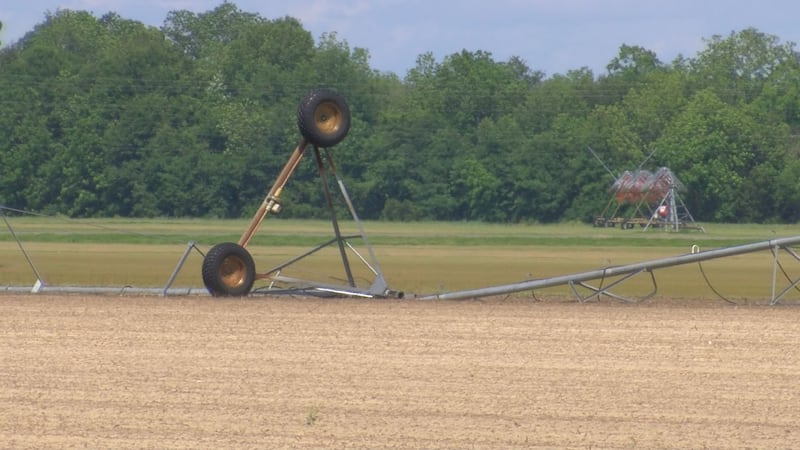 Updated: Apr. 24, 2020 at 11:19 PM EDT
COOK COUNTY, Ga. (WALB) - Employees of a South Georgia business witnessed a tornado touch down less than one hundred yards away on Thursday.
Pike Creek Turf employees said they thought the tornado passed them Thursday.
That's when they stepped outside and watched as another touched down.
Employees said the tornado touched down in a field, lifted an irrigation pivot and dropped it back down.
It then destroyed a group of trees toward the entrance to the business.
Employee Matthew Parks said the tornado grew before their eyes.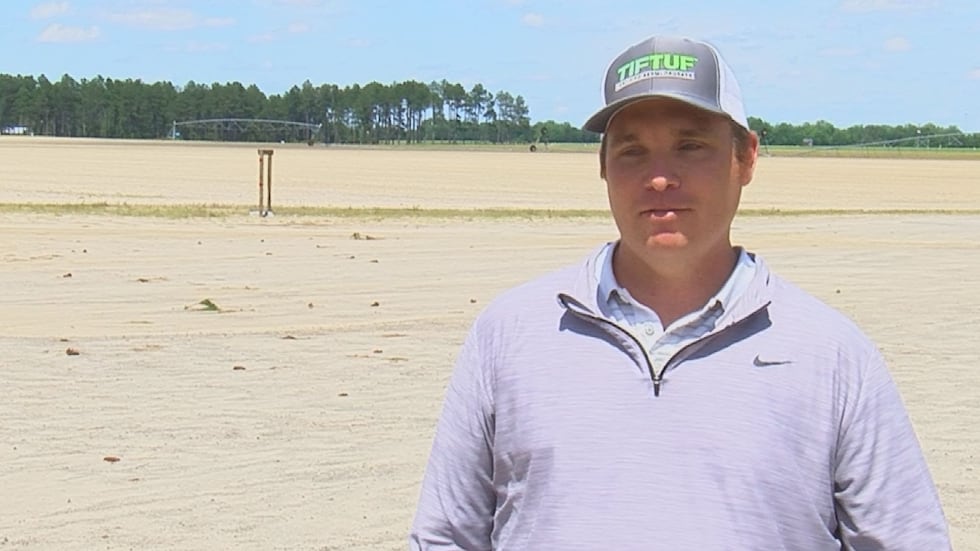 "We were kinda, were laughing. We thought it was kinda like a dust devil. Then it grew and grew and grew and we got panicked. And we thought the weather service was wrong and the main storm hadn't passed. We went right back into the shelter again. We definitely got scared. It happened so quick, you really didn't have time to get as scared as you always envisioned you would," said Parks.
Employees said one worker was injured but is OK and is at home recovering.
Copyright 2020 WALB. All rights reserved.