Damage reported across SWGA as possible tornadoes pass through
Power outages also reported
SOUTHWEST, Ga. (WALB) - Tornado warnings were issued for several Southwest Georgia counties early Thursday afternoon.
A number of counties are reporting damages in the wake of Thursday's severe weather.
Cook County:
Numerous WALB viewers have sent in photos and videos of damage in Cook County.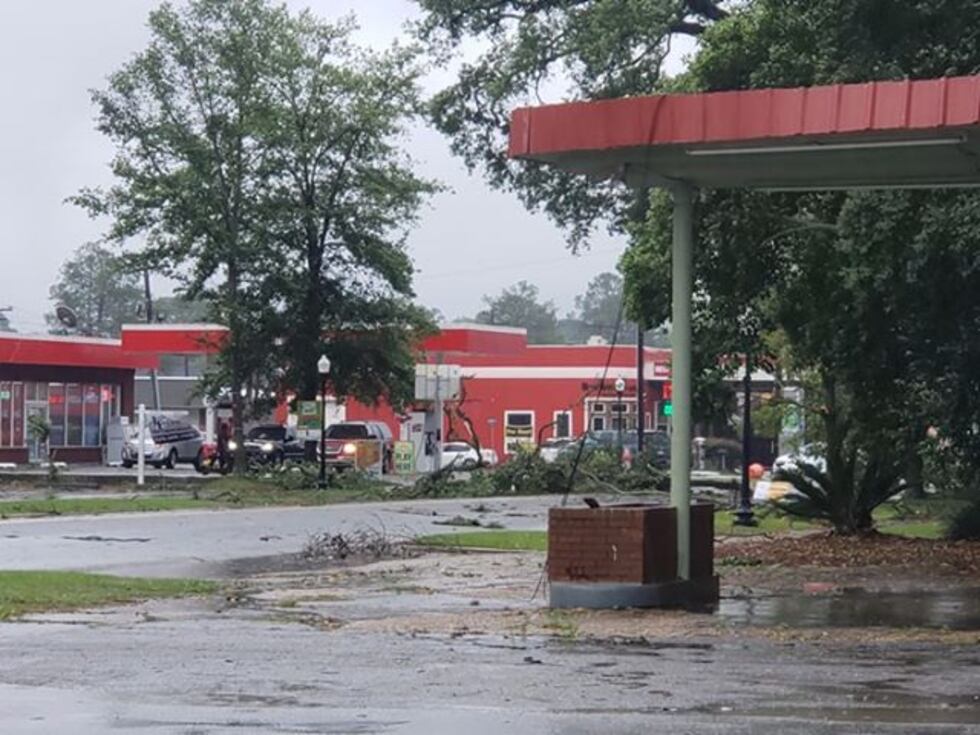 The tornado warning issued for Cook County had a possible tornado cross I-75.
Colquitt County:
Colquitt County is experiencing substantial damage from Thursday's severe weather.
Damage was reported west of Moultrie, as the storm moved 55 mph.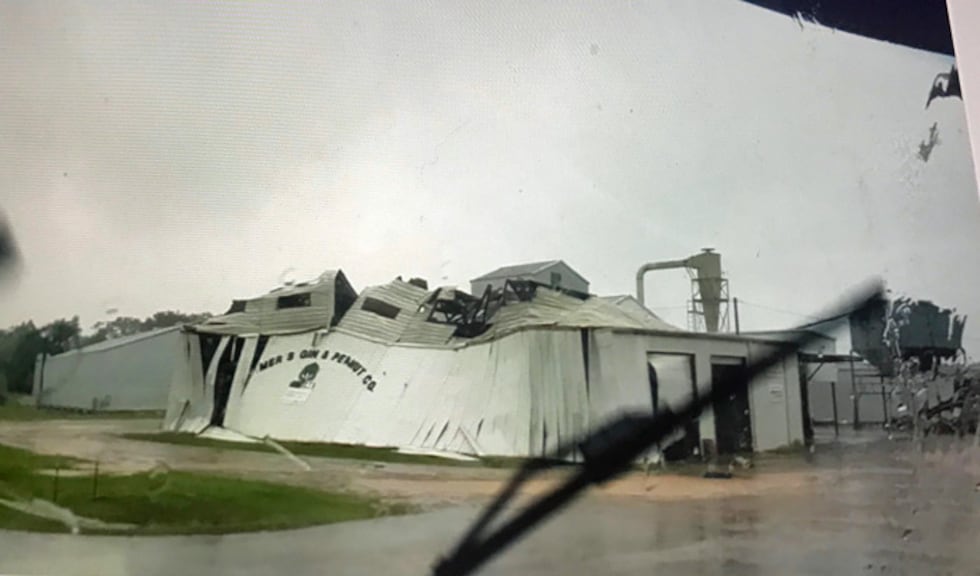 There are several downed trees and power lines on Highway 133 near Spence Field. First responders redirected traffic.
Colquitt County EMA Director Russell Moody said everyone needs to stay indoors.
Moody said there are no reported injuries or deaths at this time.
Moody said most of the damage consists of downed trees and power lines.
WALB spoke to one homeowner in the Clubview neighborhood in Moultrie about the damage to her home.
Moultrie city officials said there are more than 400 customers without power.
Officials said all utility crews are out working as hard as they can to restore power and clear roadways.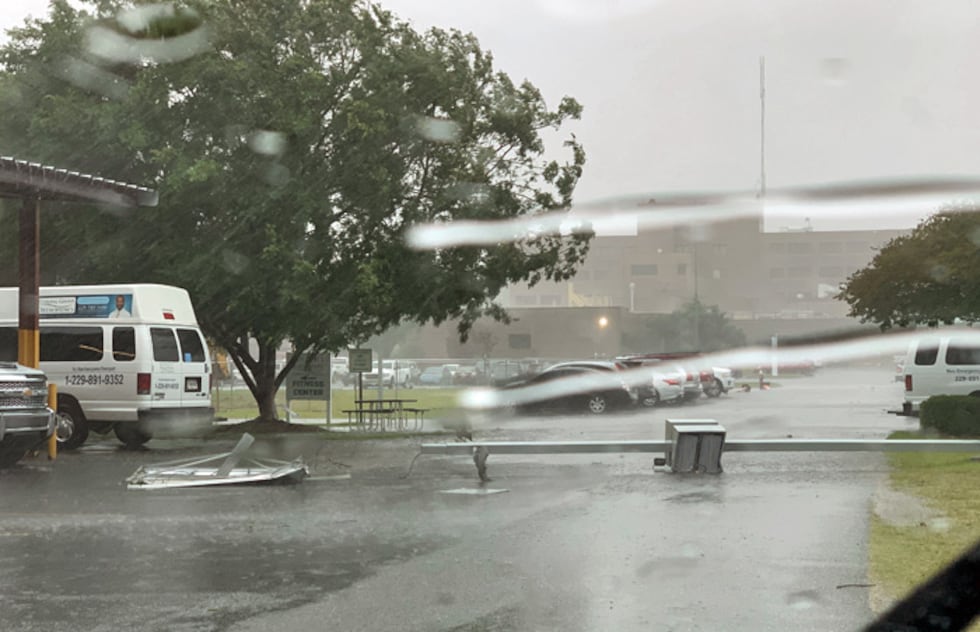 They also said Thomasville utility crews are helping out.
Stacy Brightwell said she was not home when the winds were picking up, but her daughter and nephew were.
"I called them, it was about 12:30 and I told them, 'get in the closet, get in the closet now' and they were like 'okay.' They got in the closet and put an air mattress on top of them and all they can hear was stuff hitting the roof. They didn't know what was going on. They stayed in there for about 30-40 minutes, they told me they were really scared," Brightwell said.
Brightwell said there are broken window pains, trees down, damage to the attic and now a leaking roof to her home.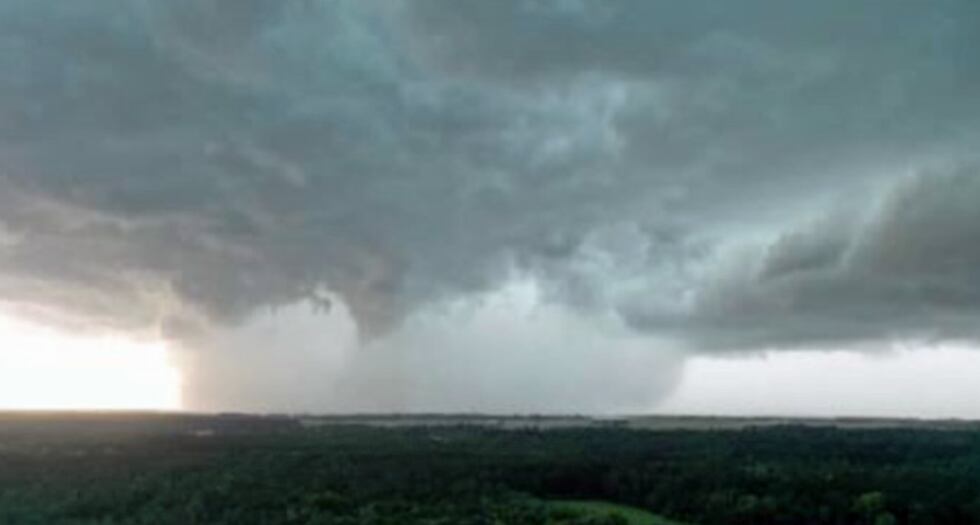 Decatur County:
Flooding was reported in Decatur County and authorities said some roads are covered, so it's best not to try to travel on them.
Mitchell County:
Pelham Parkway Nursing Home sustained some damage to windows and the roof, according to Archbold Hospital.
"The facility is currently operating on generator power, but all residents and staff are safe," the hospital system said.
Mitchell County EMA Director Jamie Sullivan said lots of trees are down throughout the county, and a tree is through a house in Pelham.
St. Lewis Missionary Baptist Church in Pelham was severely damaged.
The church bus was flipped upside down.
The inside has a lot of debris as well. There's also glass everywhere inside and out. A lot of bricks are down, preventing entry to the main chapel. Even metal from the roof had flown up into the power lines.
Pelham Mayor James Eubanks said he wants the public to stay off the roads.
"Our biggest challenges so far has been the amount of traffic," Eubanks said. "We would really like to ask people to stay off the roads if they don't need to be out. If you're out going to work, we understand, but please stay off of the roads because we've had a lot of issues with the traffic and having to reroute the traffic due to so many roads being blocked."
Eubanks said a curfew will be in place Thursday night from 7 p.m.-7 a.m.
The mayor said this is to make sure the community stays safe and out of the way of downed trees and power lines.
Thomas County:
There are several downed power lines in Thomasville and throughout the county, according to Thomas County Emergency Management Agency (EMA).
There are also two trees down on houses.
Three wrecks have been reported and 15 downed trees have been reported throughout the county.
WALB has compiled a slideshow of damage and storm photos viewers sent in:
Several thousand homes are without power, said Colquitt and Mitchell EMCs.
A First Alert Weather Day is still in effect for Southwest Georgia.
This is a developing story and we will update this story as we learn of more damages and power outages.
Copyright 2020 WALB. All rights reserved.