Phoebe ICUs full of COVID-19 patients; hospital transfers new, critical patients
Updated: Apr. 9, 2020 at 11:45 AM EDT
ALBANY, Ga. (WALB) - Phoebe officials said critical patients who come into the Emergency Center in Albany are being transferred to other hospitals.
Phoebe Putney Health System has transferred more than 160 new patients to more than 20 hospitals in the past two weeks, including to hospitals in Atlanta, Columbus, Macon, Tifton, and Valdosta.
Phoebe CEO Scott Steiner said that as of Thursday, the five Intensive Care Units at Phoebe Main are full.
As of Thursday morning, there were 49 patients in the four ICUs that are only treating COVID-19 patients.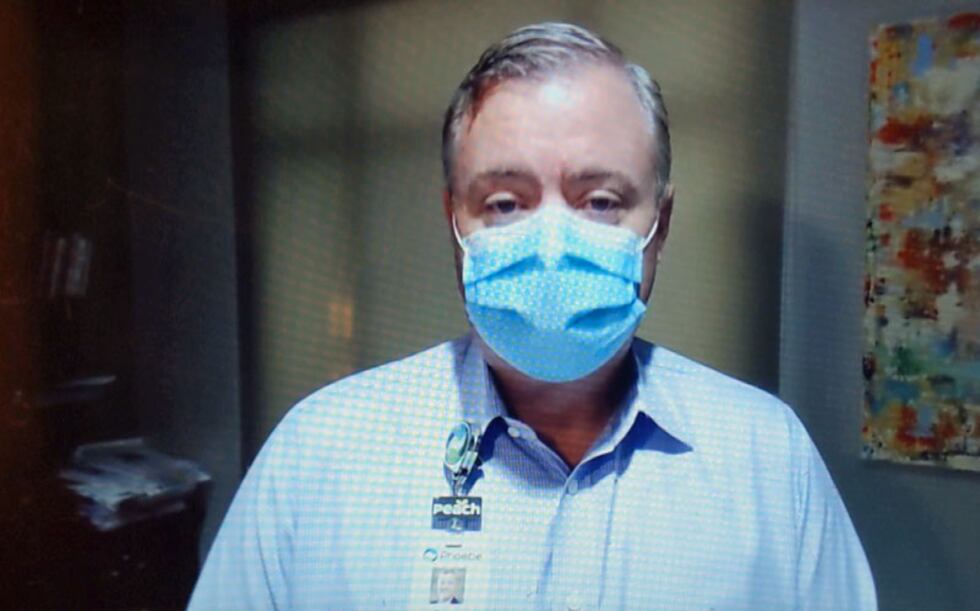 When a new patient comes into the Emergency Center at Phoebe, Steiner said they are stabilized, then transferred to a nearby hospital.
He said finding more staffing to serve more beds continues to be an obstacle.
"We were prepared to a certain point as I think most health care organizations are," Steiner explained. "But to be able to surge from a staffing standpoint is something we'll certainly learn from."
Phoebe is still working with state leaders and Jackson Healthcare out of Atlanta to stand up ICU beds at Phoebe North.
They are in phase one of the project, which includes 12 ICU beds and 15 medical beds.
Once all four phases are finished, there will be more than 100 ICU and medical beds at Phoebe North and the temporary hospital GEMA is building behind that facility.
Phoebe will provide some staff at both facilities.
"Maybe it's respiratory, housekeeping, dietary, security. We're going to need quite a bit of staff over there, not just nurses, doctors, you'll see some Phoebe doctors. You'll see some contract doctors. So, it's really a mixture," Steiner said.
Steiner said he hopes phase one at Phoebe North will be complete by the end of the month.
Meanwhile, from a hospital standpoint, Phoebe officials said they just don't know when this outbreak will end, or even wind down.
Steiner said hospital leaders continue to look at data and models.
Right now, Phoebe's data shows things are somewhat slowing down, but he said the public does not need to let its guard down.
Steiner said this outbreak will be around for a while.
He said we don't even know the true numbers of cases, because there are likely people who have contracted the virus but don't show any symptoms, and aren't getting tested.
"We would only truly know if we tested every human being in America," he said. "Then, we would truly know where we're at, and if we did that test every day, then we would know kind of where we're at."
Steiner said that the latest models Wednesday showed the outbreak could peak in Southwest Georgia toward the end of this month or all the way at the end of June, but he said those models simply show that we don't truly know the answer.
He said now is the time to continue being extremely vigilant, social distancing, wearing a mask in public and keeping up good hygiene.
Copyright 2020 WALB. All rights reserved.