Volunteers show support to those on pandemic front line
Updated: Mar. 27, 2020 at 8:27 PM EDT
ALBANY, Ga. (WALB) - Two local volunteer groups are showing their support to some of those on the coronavirus pandemic's front line.
Volunteers with the Albany Chain Gang and South Georgia Disasters placed signs at Phoebe Putney Memorial Hospital on Thursday.
They also put them in front of every EMS station in Dougherty and Lee counties.
The signs read "Heroes Work Here" and "Thanks For Being Heroes To Us All!"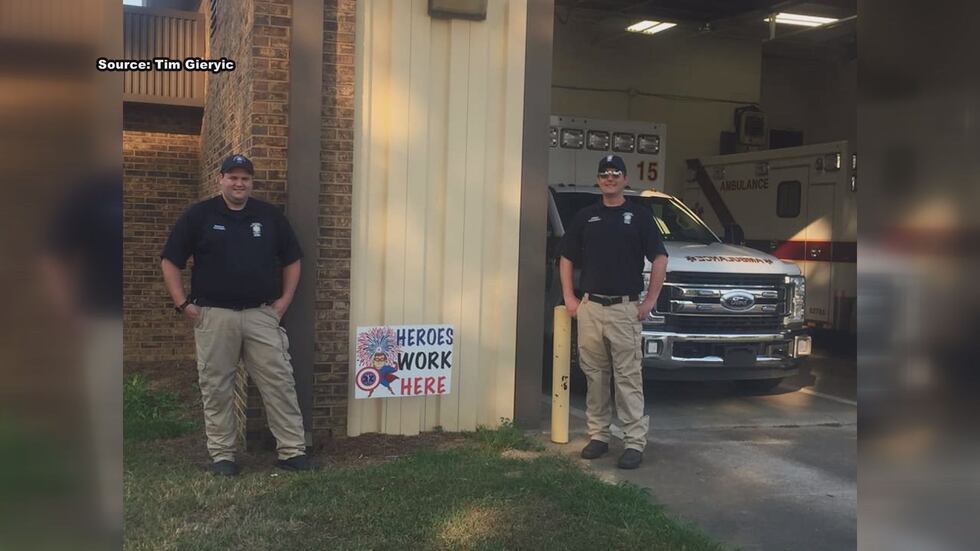 Volunteer Tim Gieryic said this isn't about the two groups, it's about doing the right thing.
"You know, when you asked me that...I really don't know why we do it. I'm thinking in my mind, I can speak for myself, it's the right thing to do. God expects that out of us. We're here to help our neighbors in time of need," said Gieryic.
He's hoping to get these signs in every county across the Peach State.
If you'd like to purchase a sign, e-mail him here.
Orders in increments of 10 are required. The signs are $10 each plus tax. That price includes shipping.
Copyright 2020 WALB. All rights reserved.