'These are challenging times in Southwest Ga.': Gov. Brian Kemp pens COVID-19 op-ed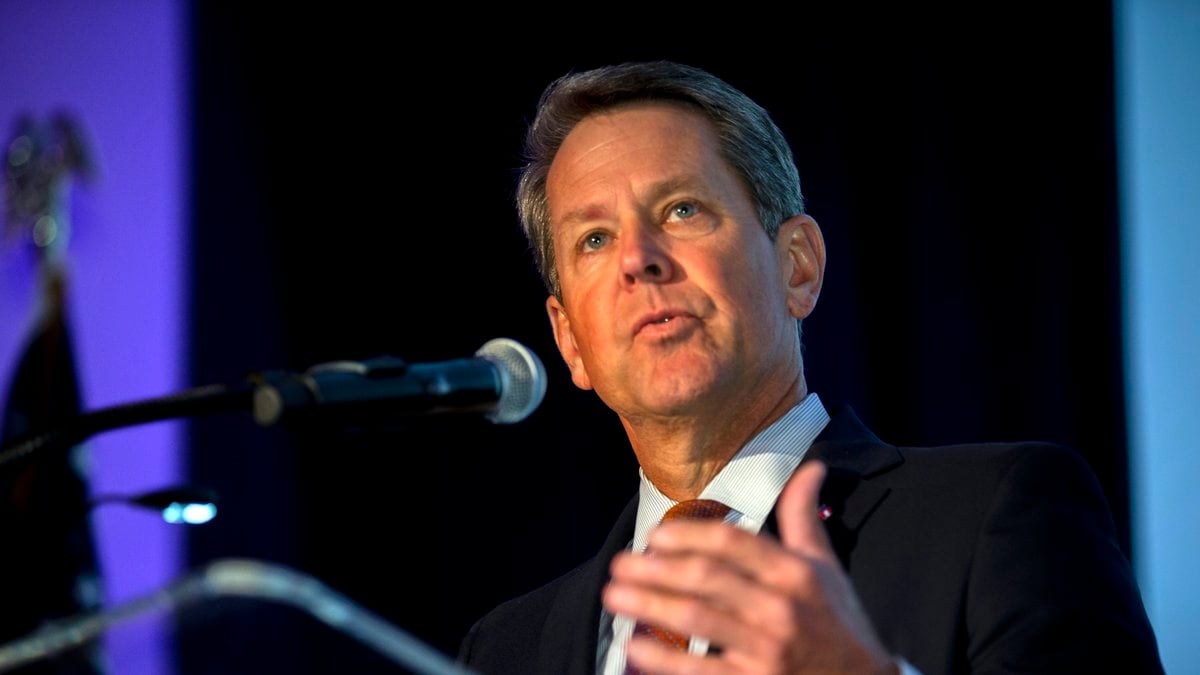 Updated: Mar. 28, 2020 at 3:56 PM EDT
ATLANTA, Ga. (WALB) - In February, I assembled and announced a Coronavirus Task Force to prepare for – and respond to – an epidemic that was infecting China, and quickly making its way across the globe. Now, weeks later, that virus is a pandemic that is quickly threatening the health and well-being of our entire state.
Despite efforts to stop the spread through hand washing, social distancing, and closures, COVID-19 is causing irreparable harm to our friends and neighbors in Southwest Georgia. Outside of Atlanta, Albany and the surrounding communities have the highest rate of infection and mortality. This "hotspot" is alarming and state officials are working around the clock to respond accordingly.
Over the last few weeks, our Task Force has worked in conjunction with local leaders and hospital administrators at Phoebe Putney Hospital to provide the manpower, state resources, and support needed to treat patients, protect the public, and stop the spread of coronavirus.
We deployed the Joint CDC/DPH Epidemiological Investigative Unit, a team of highly trained epidemiological investigators, to Albany to investigate the origins of the spread. Through a series of interviews, review of data, and science, this highly trained medical SWAT Team is working to determine the cause and develop a plan to minimize the effect. This focus on the local level will save lives and reduce the stress of Southwest Georgia's healthcare infrastructure.
As positive cases continue to rise in the region, we also stood up one of the two FEMA backed, state-run testing facilities in Albany. This location conducts priority testing for healthcare workers, law enforcement, and the medically fragile in the community. Through this site, we identified and urged treatment and quarantine for those who tested positive. We limited their interaction and helped reduced infection in the community.
While Phoebe continues to treat the sickness in the region, we are working to expand capacity and prepare for future needs in Southwest Georgia. Soon, Phoebe North will be operational. Staffed and funded with state resources, this facility will provide additional beds during this time of crisis.
With both facilities working to meet the pressing needs of the community, Georgia officials are also working to provide much needed medical supplies and materials.
To date, we have secured and delivered 18,120 N95 masks, 6,600 surgical masks, 1,344 face shields, nearly 500 gowns, and 3,000 Nitrile gloves. We are working to locate and deliver even more.
And to further support local, state, and federal relief efforts, the Georgia National Guard recently deployed two medical teams to assist Phoebe and the Palmyra nursing home facility with operations and medical care for Georgians in their care. These hardworking men and women will provide critical administrative, medical, and support services, bolstering ongoing state operations in Dougherty County.
These are challenging times in Southwest Georgia and throughout our state and country. Rest assured, we are working diligently to work alongside local officials and the business community to provide whatever it takes to keep your loved ones safe and community strong.
As we continue to mobilize and deploy resources, I hope you will do your part to help flatten the infection curve. Based on the guidelines provided by the Centers for Disease Control, we are urging all Georgians to wash their hands regularly, sanitize surfaces open, practice social distancing, avoid large groups, call your doctor if you feel ill, and help us keep the vulnerable and medically fragile indoors and away from possible infection.
We are in this fight together. Together we will address the challenges and obstacles ahead. With your help, we will stop the spread of COVID-19 and emerge stronger than ever.
Copyright 2020 WALB. All rights reserved.