Bear hunt sparks community fun during COVID-19 quarantine
Updated: Mar. 26, 2020 at 10:41 PM EDT
FITGERALD, Ga. (WALB) - Bear hunts are underway in Fitzgerald.
It's not exactly what you may think, but it's bringing a lot of smiles to children's faces, including a 2-year-old with a brain tumor.
Mandy Johnson started the bear hunt in Fitzgerald with her family that includes her husband Andy and their three children Kelsey, 8, Drew, 4 and Ashlynn, 2.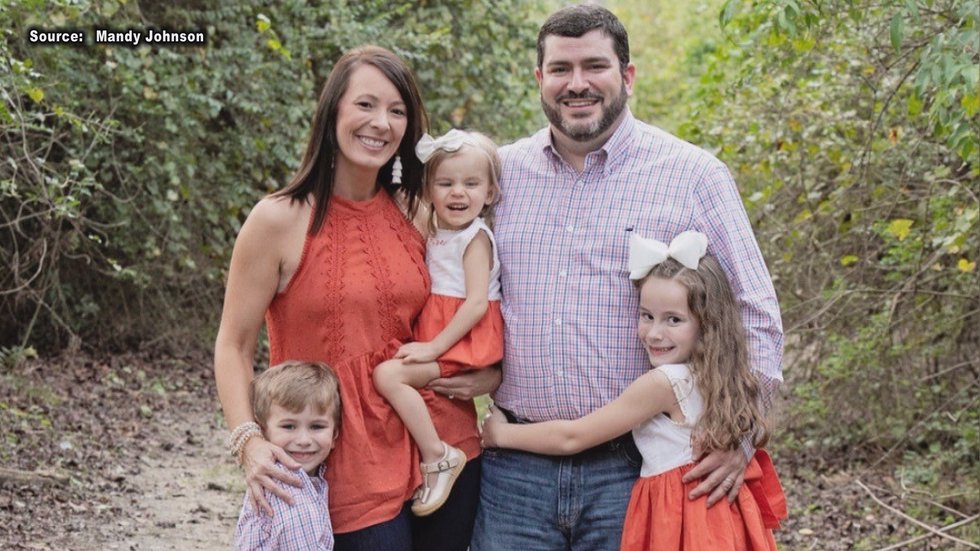 "All the kids in the back are yelling, Ashlynn mimics the other two. Her speech is a little delayed so she can't say 'bear' but she chimes in and she is having just as much fun as the other two," said Mandy.
Ashlynn has a brain tumor.
With help from the community and friends, the Johnson family brought the children's book "We're Going On a Bear Hunt" to life earlier this week.
"Andy had taken Ashlynn to Atlanta and I thought that it could be a good way for me to get our other two children out of the house for a while. We are a little bit use to social distancing just because of chemotherapy, but this takes it into a new level," explained Mandy.
Mandy remembers their first bear hunt.
"As soon as our children got home they dove into our toys and put bears in almost every window," said Mandy.
What began as a fun educational activity to get outside has now brought a community closer during a time when social distancing is the norm.
"We have seen other families on golf carts and we have seen other families in their yards and of course we'll speak from our truck but we're maintaining that safe distance," Mandy told WALB News 10.
Big, little, pink or brown, an assortment of animals is being seen all around.
"We have been probably on five bear hunts and we have seen, I would venture to say, about 200 bears. Seems like our whole community just got involved. There's bears in windows of businesses. It's just really neat to see how many people actually got involved" said Mandy.
When COVID-19 is long gone, the bear hunting memories will still be there in hearts, minds and in photographs.
Mandy said she has taken lots of videos and photos while on the family bear hunts.
"I have all those memories saved," said Mandy.
Mandy said her family welcomes others in Fitzgerald to participate.
If you want to play along, simply place any kind of plush animal in your yard or window.
Copyright 2020 WALB. All rights reserved.