Thousands to be fed in Albany church giveaway
Published: Dec. 14, 2019 at 1:05 AM EST
ALBANY, Ga. (WALB) - One East Albany church may be small in size, but it is giving back in a major way and it has done so for the past 22 years.
Food items fill the First Apostolic Church in East Albany.
Every year the church feeds thousands of people.
On Saturday, starting at 8 a.m., it will give out boxes filled with food.
It includes canned goods, meats, juices and more that are donated from different contributors.
Last year, the church fed more than 3,000 people.
Pastor Betty Jackson said they will serve people Saturday until they run out.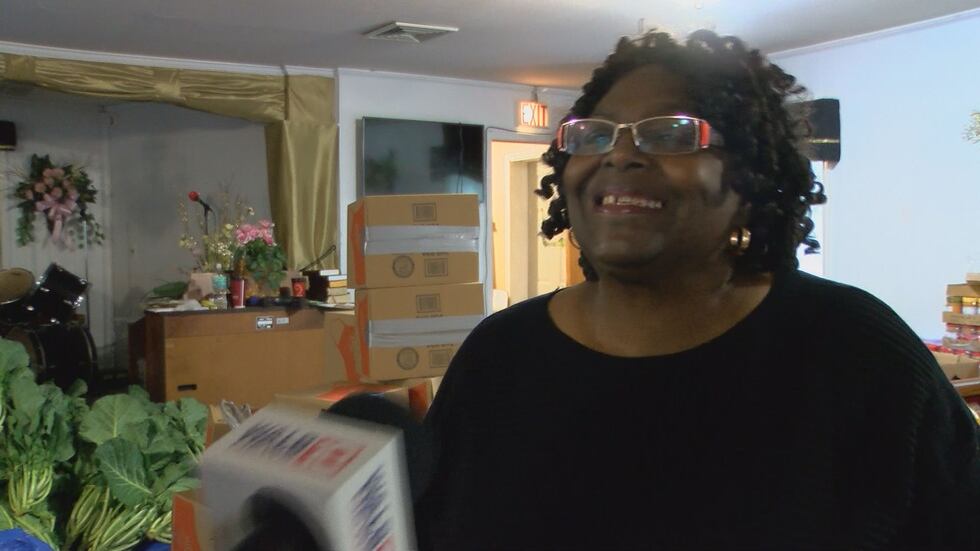 "We've had a tremendous amount of people who show up and so far, God has blessed us where we are always able to give to the people. We don't run out of food sometimes until 2 o'clock in the afternoon," said Jackson.
The pastor said you must bring some form of identification.
The limit is one box per household.
The church is located at 421 Lumpkin Street and will start distributing boxes at 8 a.m.
Copyright 2019 WALB. All rights reserved.