Team of the Week: Crisp County
Took down North Hall 41-3 in the second round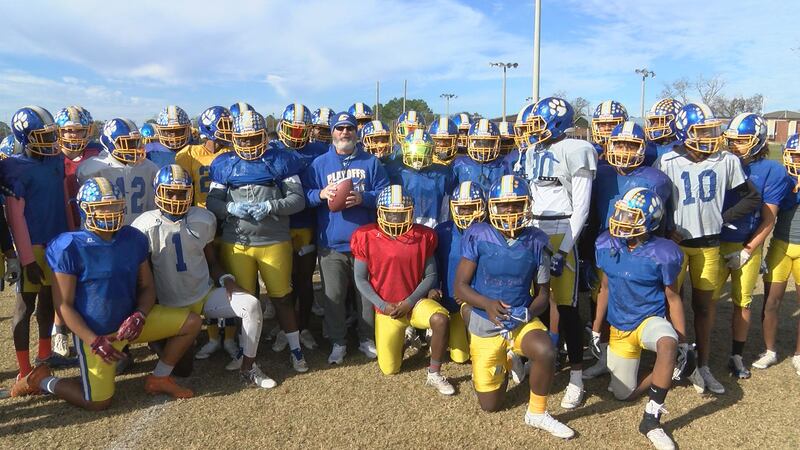 Published: Nov. 25, 2019 at 4:47 PM EST
ALBANY, Ga. (WALB) - This past Friday, South Georgia had to give it every thing they had to stay alive.
As we grow closer to the finals, the competition gets harder.
But for Crisp County, their Cougars put on a clinic last Friday, and that's why their our team of the week.
There's been no doubt in the region the past 4 years.
As Crisp County holds a 14-0 record and 4 region titles.
And this post season, the Cougars have turned it on.
Their offense is averaging 43 points per game, while their defense has only allowed a field goal.
The Cougars say their success, is just coming from their team wanting more.
"I'm gunna be honest with you, it's a team thing.," said Head football coach Brad Harber." I mean. even the special teams have been contributing. I mean, scoring touchdowns, faking a punt and getting the first down. Whatever the case may be. The most enjoyable thing at this time is, our guys are really not over it. They're not done. they're not satisfied. And when that happens, it's a recipe for success."
The Cougars will host Jefferson this Friday.
Copyright 2019 WALB. All rights reserved.