Game of the Week: Colquitt County @ Lowndes
Lowndes holds the series record 25-18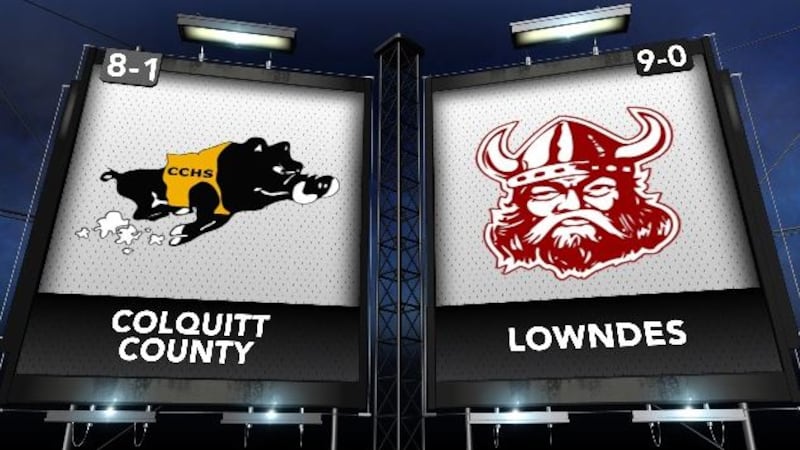 Published: Nov. 1, 2019 at 8:37 PM EDT
VALDOSTA, Ga. (WALB) - It's the battle for the region title for Colquitt County and Lowndes. Both the packers and the Vikings are coming into tonight's game undefeated in the region.
But, only one can reign supreme, Friday night. And that's why they're our game of the week.
In their 43 match-ups, Lowndes holds the series record 25-18.
And with both teams neck and neck in the region, head coach randy Mcpherson told us he's glad this game is at home.
However, both coaches told us they need to make sure their players emotions are in check before kick off.
Being assignment savvy will be crucial in this game.
"We've been in big games this year, you know, we really have. And they've played well and they've kept their focus, so we're going to rely on our experience this year and we're going to come out here and try to be even better at it," said Mcpherson. "And this is the biggest game of the year. The winner takes the region title, and they're at home for the first two rounds. So, it's a big game."
"This has been one that's been circled for a long time," said Colquitt County Head Coach Justin Rogers. "You know, the kids recognize what an opponent they are and what they bring. And most the time when Colquitt and Lowndes play each other, it's for something. You know, there's something on the line on top of that. So, you can tell everybody is geared up and excited that this week is here and it's exactly what they thought it was going to be. It's two really good teams playing for a region title."
With the region title, and home field advantage at stake, everything's on the line.
Kick off is scheduled for 8p.m.
We'll have Friday night's game and many more highlights at 11 during our Locker Room Report.
Copyright 2019 WALB. All rights reserved.