Team of the Week: Pelham
Pelham receives 4th shutout of the season in 61-0 victory over Chattahoochee County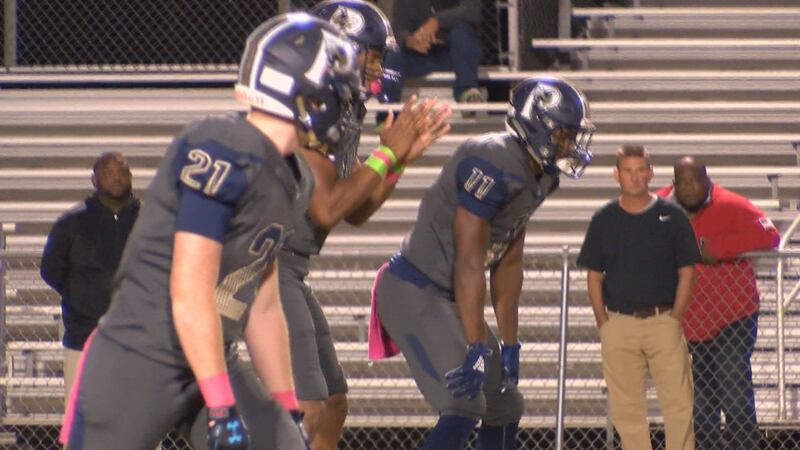 Published: Oct. 21, 2019 at 10:13 PM EDT
ALBANY, Ga. (WALB) - It's not because they took down Chattahoochee County 61-0, but the fact that Pelham has found 4 shut outs this season.
And that's why they're our team of the week.
The Hornets offense has been clicking all season.
Averaging 56 points per game.
But with that offense comes stellar defense.
And with those 4 shutouts, comes an average of 2 points per game.
Head coach Dondrial Pinkens said they felt like they had something to prove this season.
"Yeah I think it's unfinished business this year," said Pinkins. "I think our guys, they got a taste of success last year. We always use the phrase, we knocked on the door last year and our plan this year is to kick it open. Basically it's just repetition. If you practice something long enough, you become good at it. Just practicing on the defensive side on the ball. That guys are doing what they're suppose to do. Trying to create turnovers. Trying to keep points off the board and just executing on all phases of the game."
The Hornets will take the field Friday against Calhoun County.
Copyright 2019 WALB. All rights reserved.