Giant topiary chicken in Fitzgerald expected to break records
Published: Oct. 21, 2019 at 11:04 PM EDT
FITZGERALD, Ga. (WALB) - Fitzgerald leaders are building what they said will be the world's largest topiary chicken.
Fitzgerald Mayor Jim Puckett said the topiary chicken will be the largest in the world and will stand at 62 feet tall.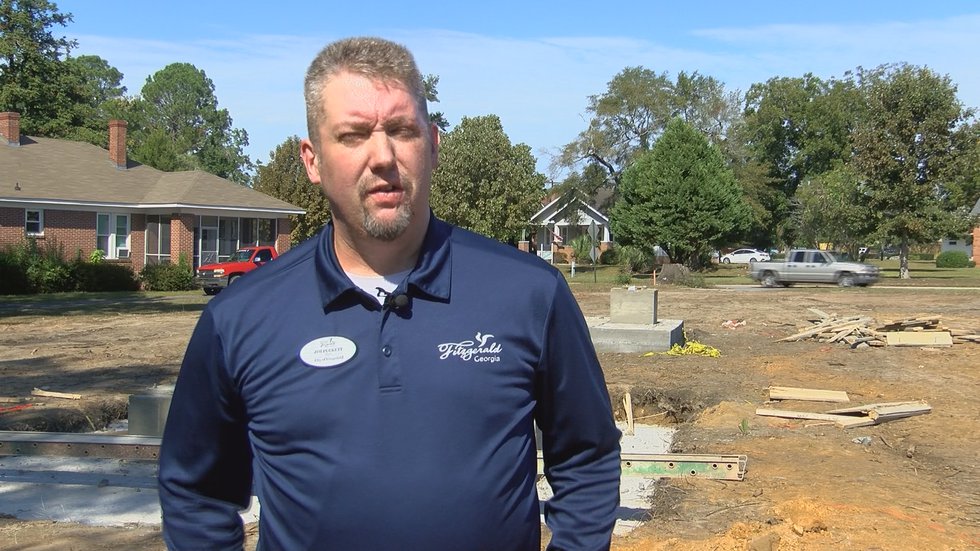 "A topiary is a statue that has live plant material on it," explained Puckett.
Puckett hopes the chicken will generate tourism. He said he wanted to build it larger than the chicken in Marietta, Georgia.
"We found out that was 56 feet, so we were going to do 58 feet. Topiary Joe, who's building this chicken said, 'Mayor, if you go four more feet, you'll have the largest topiary in the world.' So we said let's do it," said Puckett.
You may ask why a chicken but chickens are long-living residents in Fitzgerald.
"When you go downtown and stop at a red light, you're very likely to have a family of wild Burmese chicken cross in front of you," Puckett explained.
People in Fitzgerald are either for the chicken or not so much.
"It's kinda cool to have a monument that will represent Fitzgerald and bring people here," said one Fitzgerald resident.
Other people didn't want to go on camera but believe the money could have been spent better.
"We had some money that could only be used for a few certain things. I didn't take money away from fixing potholes, I didn't take money away from doing things city government normally has to do. We could only use this money in a few places and tourism was one of them. I wanted to be transparent, so we took it before council. Council voted to put the building of the chicken in their 10-year tourism plan," explained Puckett.
Puckett expects the project will be completed by the end of this year.
The chicken will be built on West Central Avenue, next to Harveys Supermarket.
Copyright 2019 WALB. All rights reserved.