Hurricane Dorian evacuees fill Americus hotels
Updated: Sep. 4, 2019 at 7:06 PM EDT
AMERICUS, Ga. (WALB) - South Georgia's hotels are also filling up with evacuees.
Every chain hotel in Americus is completely full right now.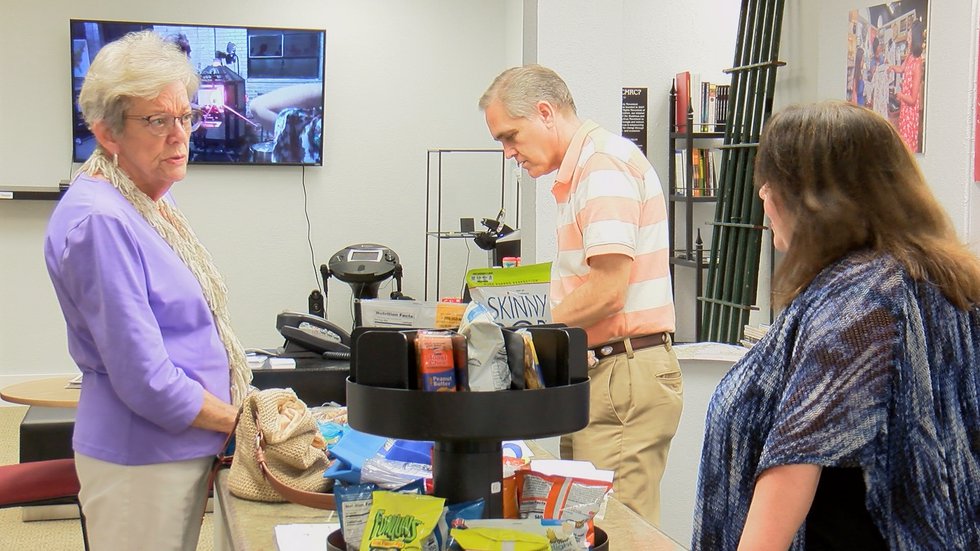 Evacuees are taking advantage of their time in the city.
Almost everyone WALB News 10 met while just walking around Americus Wednesday have been evacuees.
They've been from places like St. Simon's, Savannah and even St. Augustine. While they're all from different cities and even different states, they do have one thing in common, they're escaping Hurricane Dorian. And they've been doing it with smiles on their faces.
On a usual day in Americus, people are out shopping and brunching.
"Oh it's fun to go somewhere you've never been," said Dorian evacuee, Marie Thomas.
And listening to music playing in the street.
"Oh that's really unusual," Thomas said.
This week, the city will see a few more visitors than usual, around 500 to 700 to be exact.
"It's my first trip to Americus and I have to say it's a very interesting town," said Tom Garrigy, another Hurricane Dorian Evacuee.
While it's being described by everyone as a "trip", it's actually an evacuation.
"We left about 10 o'clock from Savannah and we just road up here and got here about 1:30 yesterday afternoon," said evacuee, Suzanne Meadows.
Every chain hotel in Americus is full. Evacuees, Suzanne Meadows and her mom Marie Thomas, had to book an Air BnB.
Living on the coast, they said they've been through their fair share of storms. But Hurricane Dorian took them by surprise.
"This one's been so slow coming it's changed three or four times," Meadows said.
Dorian also brought one evacuee home again.
"I was born in Americus and lived here until I was five," said evacuee, Helen Donnelly.
Now, evacuating from St. Augustine, Helen Donnelly and Tom Garrigy, said they're really enjoying their "trip' away from home at the Windsor Hotel. Taking a tour, and more importantly, taking their minds off of the storm going on back home.
"He took me by the Varsity and all the great places that I remember," Donnelly said about her tour guide.
While the Windsor is full, prices this week won't go up. They've taken special measures to make sure there won't be any price gauging going on.
"You know, you just want to be the best person you can be. We're a community hotel if that makes sense," said The Best Western's Windsor Hotel Director of Sales and Marketing, Divya Patel.
Most people said they're waiting to see how the storm develops before they make plans to head back home.
At last check, we're told Americus Garden Inn Bed and Breakfast still has openings.
Other things Americus is offering:
To help all of the Dorian evacuees, the Americus Visitor Center is offering people something special.
Anyone escaping the storm can spend their time taking free tours around the city.
The center is offering walking tours, a haunted history tour, trolley tours and tours to Plains and Andersonville.
Plus, it's all free.
Director of Tourism Nicole Kirksey said this is something that takes peoples minds off of the storm at home.
And it helps when people are already spending a lot of money to get to safety.
"We realize that when the evacuees are coming into town, they're probably on a budget. They're going to have to look at the hotel room. They're going to have to figure out how to eat. And many are traveling with pets and children and what to do with all that time," said Kirksey.
Kirksey said the hotels do have openings later in the week.
People are still waiting to see how the storm will hit.
But they will host these free events while people are in Americus.
Copyright 2019 WALB. All rights reserved.