East Albany church burglarized; 3 suspects on the run
Updated: Aug. 29, 2019 at 6:04 PM EDT
ALBANY, Ga. (WALB) - Dougherty County Police needs your help finding three suspects who took nearly $20,000 worth of items from an East Albany church.
The church was completely damaged from the 2017 tornadoes.
Albany Baptist Church is still undergoing construction from those storms. Since then, the church has been trying to bounce back after the 2017 tornadoes completely brought it to shambles, but became a victim once again.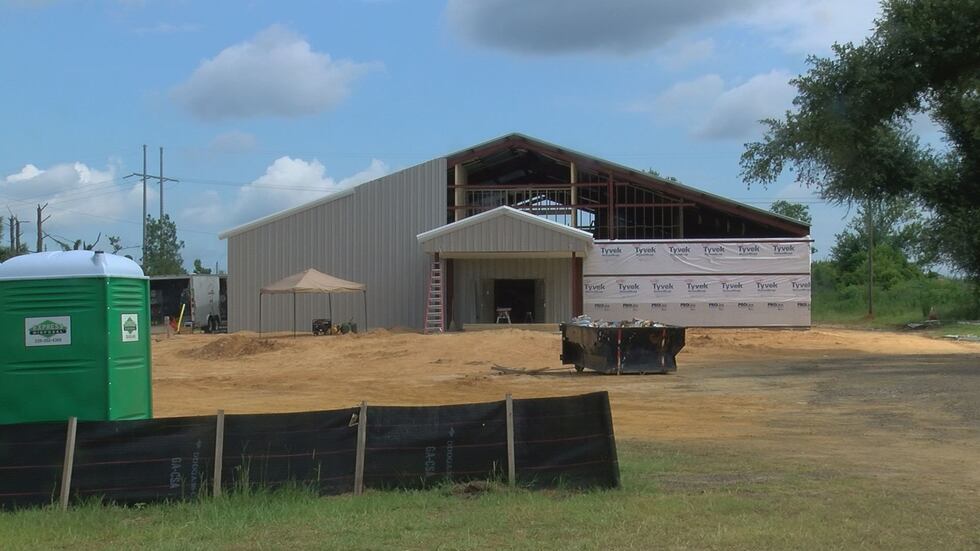 With the doors still closed and the parking lot empty, an unexpected visitor still raided the property.
It was noticed by the church's pastor when he rode by.
"He noticed that the trailer was gone," David Flick, Dougherty County Police detective, said.
A trailer filled with musical and electronic sound equipment, construction supplies and other big ticket items — all stolen from the lot.
"The crowd that's going around now, they don't care whether it's God's house or not, they are stealing," an Albany resident said.
The items were not only stolen, but also put up for sale and Dougherty County Police found out in an unusual way.
"An individual that was later identified as Christy Lynn Pollock, began pawning some of the equipment," said Flick.
Police discovered this within a few hours after it was reported, through a database shared with multiple pawn shops.
"They tried to sale them some PA speakers that was also inside the trailer," said Flick.
Flick said Pollock went to a number of pawn shops trying to make money and each time, Jonathan Turner and Phillip Luckey were seen with her.
A shocker to residents near the church.
"It's sad," the resident said.
Police said the trailer was locked, and the church did nothing wrong.
"Something needs to be done. Period," the resident said.
Dougherty County Police said they are working to return some of the recovered items like music equipment and speakers, back to this church.
If you know of any other missing pieces out there or the suspects whereabouts, you're asked to call the Albany Area Crimestoppers at at (229) 436-TIPS.
Copyright 2019 WALB. All rights reserved.