Hog-N-Bones opens Lee Co. store
Updated: Aug. 2, 2019 at 8:45 PM EDT
LEESBURG, Ga. (WALB) - You now have a new dining choice in Lee County, and a way to support a locally-owned business.
Hog-N-Bones opened Friday at 119 Carlton Drive, Leesburg, near U.S. Highway 82, about a mile north of the Albany Mall.
People in Tifton may recognize the name, as there is another location in Tifton and Douglas. In fact, Hog-N-Bones has stores in Waycross, Homerville, and Jesup as well.
We're told the owner of these restaurants has deep roots in South Georgia.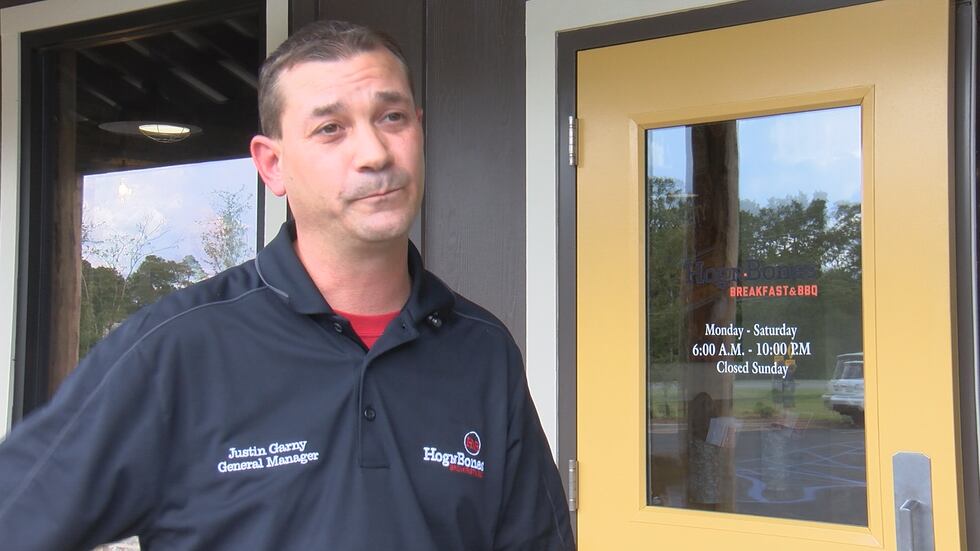 "We hire all local people," said Justin Garny, the General Manager. "We're a big part of the community. We reach out into the community. We get involved with the community and that's something special. We want to know everyone's first names when they walk in the door, so we can remember them and whenever they come they know our names and can trust us for good quality service and food."
The restaurant is open for breakfast early at 6 a.m. each day.
They close at 9 p.m. each night and are open every day, except Sunday.
Copyright 2019 WALB. All rights reserved.