Worth County School System preps for active shooter situations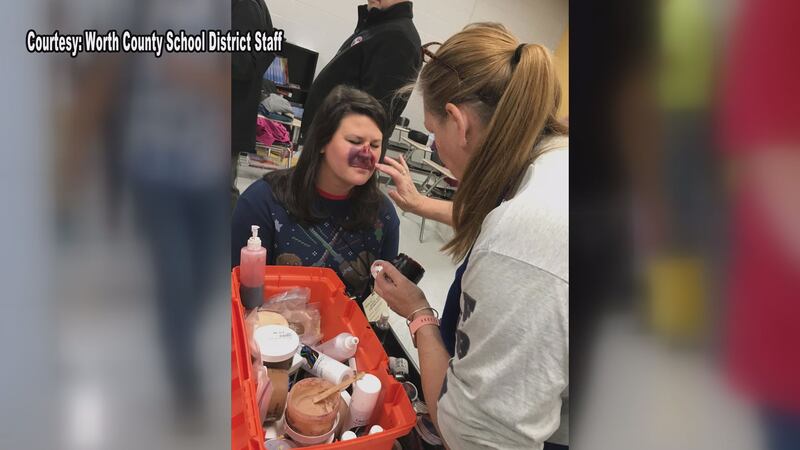 Published: Mar. 21, 2019 at 10:28 PM EDT
SYLVESTER, GA (WALB) - Worth County educators are staying prepared in case a parent's worst nightmare happens — a school shooting.
On Monday, Worth County educators trained for an active shooter.
The training involved county emergency responders including the Worth County Sheriff's Department, along with fire and rescue and others.
Casey Cope with GEMA's Homeland Security said the training is "to test their training, their ability in the event of an active shooter both individually as well as an integrated response if God for bid that ever to occur."
Worth County Emergency Management Agency (EMA) staff said the training was to ensure safety and to keep protocol and plans secure in case the unthinkable happens.
"Keep it tight with a lid on it so that you get as real world as possible," Thomas Whittington, with Worth County Fire/Rescue and EMA, said. "Because when that thing really hits and you do have an active shooter, it's real world and that's when all of your training kicks in."
The training was in the planning stages for about a year.
Everything from bloody scenario to classroom lockdowns were needed to provide the proper training.
Zachery Ward, a Worth County Elementary School teacher, played a wounded gunshot victim during the exercises.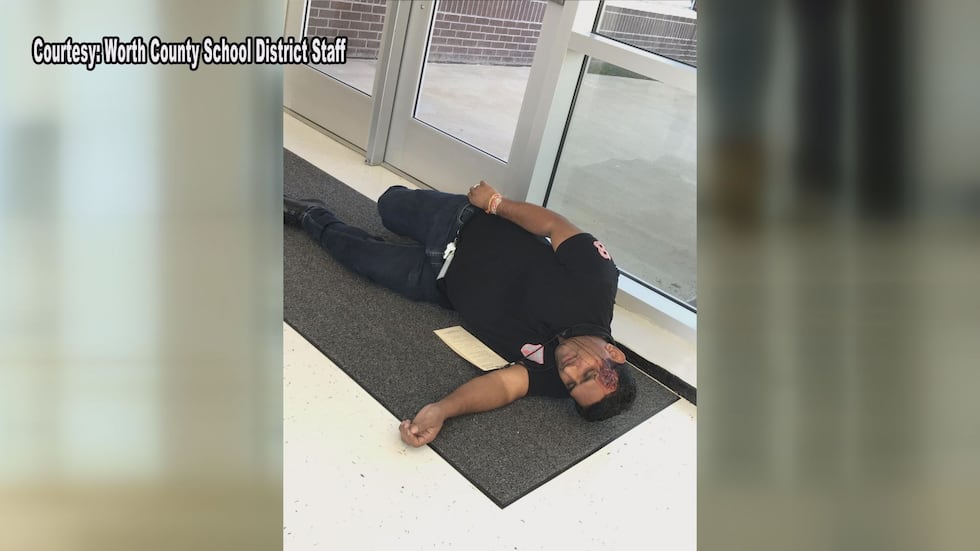 Ward recalled acting during Monday's scenes, but said he now feels more well-rounded and prepared if a shooting event were to happen at school.
"I was shot in the abdomen," Ward said of his role. "I was one of the first people to call 911. I interacted with the officers who came in the EMS. They treated me."
Ward added: "After this event it really prepared me. It prepared me to think out the box, outside of my own classroom."
Also a father himself, Cope said training others for a shooter situation is not only a passion for him but also comes with a past.
"During my law enforcement career, I did time on SWAT, I did time as a negotiator," Cope said. "I did some time on a specialized criminal addiction team but on top of that, I actually graduated from Columbine High School, which is probably one of the most infamous active shooter scenarios that has occurred in our history back in April of '99. So that kinda personalizes it for me and makes it more of a passion of mine."
Although Cope graduated years before the Columbine tragedy, it remains fresh in his heart and motivates him to help keep children safe.
Monday's exercise didn't involve students. The training was for Worth County school system as a whole.
Media was not allowed to capture footage of the Monday training.
Copyright 2019 WALB. All rights reserved.