Day 2: More testimony wraps up Tuesday in Bo Dukes trial
Testimony included recorded interview between Dukes and GBI agent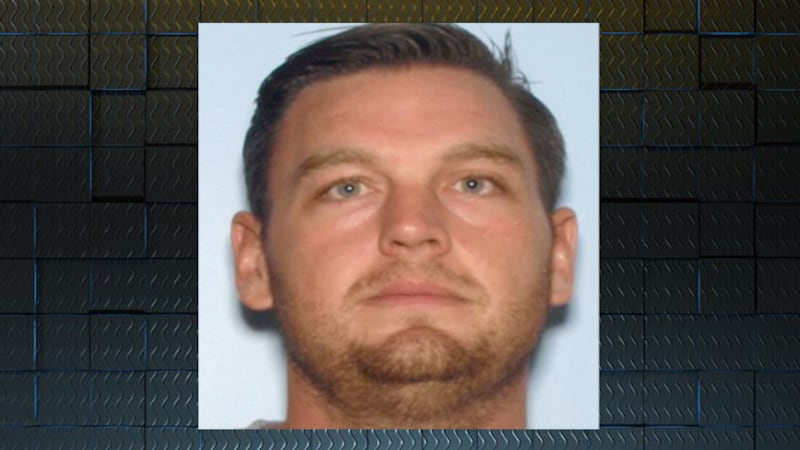 Updated: Mar. 19, 2019 at 6:51 PM EDT
ABBEVILLE, GA (WALB) - Testimony resumed Tuesday morning in the Bo Dukes trial in Wilcox County Superior Court.
Prosecutors told jurors he wasn't on trial for the death of Tara Grinstead but lying about it to investigators.
In the first testimony of the trial on day two, Grinstead's Ocilla neighbor, Joe Portier took the witness the stand and was questioned by the prosecution about his relationship with her.
Portier sad Grinstead did his granddaughter's hair for a beauty contest the weekend she went missing. Portier said that Saturday he saw his granddaughter's hair and he told Grinstead that he didn't like it because it made her look too old and that was the last time he saw her.
Portier said a Perry police officer called and asked him to check in on Grinstead. Portier said his wife got a key to her home and they searched the house and didn't find her. He said they found clothes and jewelry in the home from a beauty show.
Portier said he saw a glove about five feet off of her front porch and identified an image of the glove presented by the prosecution as the glove he saw in the yard.
Presented with several pictures of Grinstead, Portier was asked if he recognized them as how she looked like the last time he saw her in 2005. He said yes to them all.
The defense asked if Portier knew Dukes. He said he knew of him, because Dukes played football.
John McCullough was questioned by the prosecution next. McCullough said he met Dukes in Army basic training. McCullough said he was invited by Dukes to visit him in Georgia for Christmas break, and came to Ocilla.
McCullough testified Dukes told him that his friend had accidentally killed Grinstead and needed his truck, a white Ford F-150. McCullough said Dukes told him that he and his friend took the body to the Hudson Pecan Orchard and burned it in the orchard.
McCullough said he tried calling the GBI several times after reaching out to the Fitzgerald Police Department. He said he also said he reached out on Facebook about the missing school teacher. He said only the GBI ever got back to him. McCullough said Dukes told him pecan wood burns really hot.
The defense then questioned McCullough about why he didn't tell any military officers about what Dukes told him when McCullough returned to base.
Wes Conner, Duke's cousin, took the witness stand about 10:30 a.m., and was questioned by the prosecution.
Conner said Dukes told him he was involved in someone's disappearance, but did not specify who it was. Conner said Dukes told him he helped dispose of human remains, and said it involved the Fitzgerald Orchard.
Conner identified Dukes in the courtroom.
The defense questioned Conner about his presence in Ocilla after graduating from the University of Georgia, and where he was during the Christmas holidays of 2006. Conner said there was only one conversation about the disposal of a body.
Conner said Dukes had been drinking when he told him about disposing of a body, so he didn't believe him at the time.
When asked by the defense, Conner testified that Dukes drank heavily.
Conner was asked about hearing Dukes say it required 1,200 degrees to destroy a body, and he said no.
The state then called Stephen Duke to the stand. A nurse for Tift Regional Medical Center for eight years, he testified that he is Ryan Duke's brother.
He said that Bo Dukes and Ryan Duke lived in a trailer in Fitzgerald, near the hospital, and then in a house in that city.
Stephen Duke testified that Dukes told him in 2005 that Ryan Duke killed Grinstead, and then played it off as a joke, but said "don't tell anybody," and acted nonchalant.
The defense asked why Stephen Duke didn't tell anyone about what Dukes had said, and he said he thought Dukes was just kidding.
McCullough was called back to testify about a taped interview.
Part of the recording was played in court and McCullough testified in that interview about his truck being lost in a Texas flood. He recounted one city getting 60 inches of rain.
On the tape, McCullough talked about being discharged from the Army for knee injuries and failure to adapt. He got a general discharge, which he could get changed to honorable.
McCullough talked about being in basic in Oklahoma, and the detective said he was taking notes. On a Christmas break, McCullough said that in 2006, going into 2007, he was invited to Georgia by Dukes. McCullough took a bus to South Georgia, and was picked up by Dukes' mother, then they hung out together. Dukes' mom told him he could drive their truck, an F-150, the one that "was involved in all that stuff."
From the taped interview:
"I drove it around town when we went out. We were heading to a burn pile, and he said if you see any lights, it's the police flying over my friend's house, because they think he's a drug dealer. We went to a friend's house near a pasture, and Bo had snorted some... and I thought oh..., we're in the military, and we're going to get pee tested when we get back. It was about 2 a.m. We're in his mom's black car, and we stopped at a gas station, in some little town, in the parking lot, and he's out of it. I'm the driver, because Bo got obliterated. And he said 'you're my battle buddy, right? Remember the sign in town about the missing person? He said he knows what happened. He's drunk, and said 'my buddy said he needed his truck. He messed up and needed the truck."
Court resumed at 1:30 p.m. and Ocillia Police Chief Billy Hancock was called to the stand.
The prosecution asked about his connection to Grinstead.
Bill Barr, a former Ocilla Police Department offer in 2005, was also questioned about the glove.
Jeff Roesler, GBI special agent in charge, answered questions about the scene of Grinstead's home after she went missing in 2005.
Roesler testified it was believed it was blood on Grinstead's comforter.
Garland Lott took the witness stand and was questioned on Duke and Dukes' friendship.
The prosecution asked Lott about a party at the pecan orchard where someone said they killed and burned Grinstead's body.
Gary Rothwell, a former GBI special agent in charge, took the stand next.
Rothwell was questioned by the prosecution about evidence in the investigation.
Jason Shoudel, GBI special agent, was called to the stand.
The state played a CD of an interview between Shoudel and Dukes.
Court was dismissed late Tuesday afternoon and will resume at 9 a.m. Wednesday.
WATCH LIVE COVERAGE OF DAY 2:
WATCH LIVE COVERAGE OF DAY 1:
On Monday, prosecutors argued that Duke came to Dukes asking for help after he allegedly killed the high school teacher at her Ocilla home in 2005.
During a hearing before the trial, GBI Special Agent Logan Holland spoke on the stand about his time with Dukes, and the purpose of taking him to where investigators believe Grinstead's body was burned.
"During that ride down to the pecan orchard, the purpose of speaking to Bo Dukes, was that to have him incriminate himself or was the purpose to find and locate the remains of Tara Grinstead," Holland said.
After opening statements, the state and defense questioned the state's first witness, Kim Sheridan, about the relationship between Bo and her daughter, who is his girlfriend.
Sheridan said after her daughter said Dukes told her he had participated in covering up Grinstead's death to help Ryan Duke, she asked him why he believed Ryan. She said Dukes never gave her a reason.
"And I asked him specifically why Ryan killed her, and he said I never asked him why," Sheridan said.
Dukes is also facing charges in Ben Hill county in the Grinstead case. He is also facing charges in Warner Robbins for a rape and kidnapping that happened on Jan. 1.
You can watch the trial live on the WALB News 10 Facebook page. You can also follow along with live updates on the WALB News 10 Twitter.
Copyright 2019 WALB. All rights reserved.