1 driver, 1 pedestrian injured in Albany multi-car accident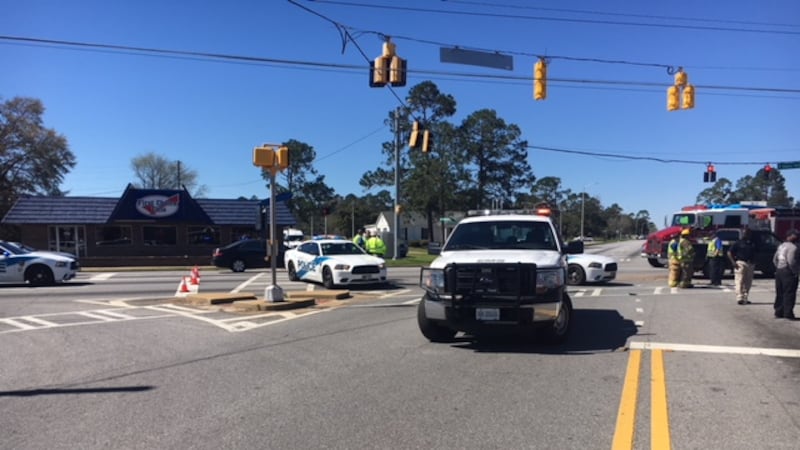 Updated: Mar. 5, 2019 at 5:08 PM EST
ALBANY, GA (WALB) - Albany police said one person was cited and two were injured after an accident at N Slappey Boulevard and Pine Avenue Tuesday afternoon.
According to the Albany Police Department (APD), a Ford Transit Connect cargo van, driven by Jimmy Clark, 60, was heading south on Slappey when he tried to make a left and hit a 2000 Ford F-150 heading north.
Police said the crash caused Clark's vehicle to spin and hit a pedestrian that was walking in the crosswalk.
Clark's van then came to a stop after hitting a 2009 GMC Acadia that was stopped at a traffic light, according to APD.
The pedestrian and her pushcart landed under Clark's van and a 2008 Kia Spectra, police said.
APD said the pedestrian was visibly injured and the F-150 driver complained of an injury.
The pedestrian was taken by EMS to the hospital, according to officers.
Police said Clark was cited for failure to yield while turning left.
Copyright 2019 WALB. All rights reserved.