Coffee Co. church catches burglary suspects on camera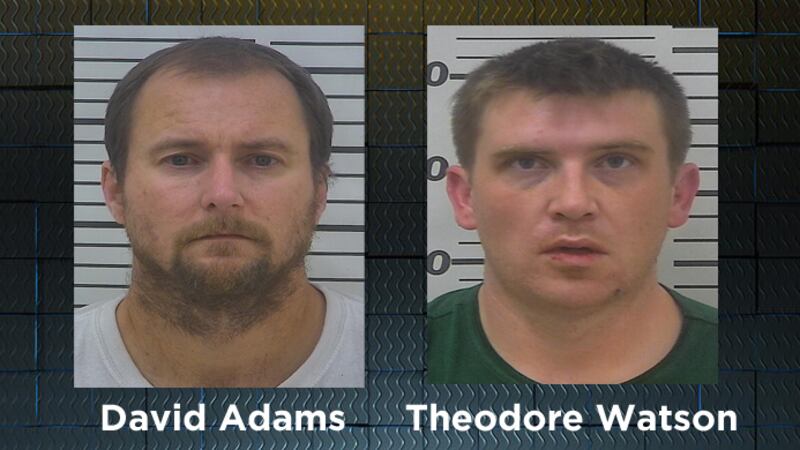 Published: Feb. 7, 2019 at 10:03 AM EST
DOUGLAS, GA (WALB) - Two men are in the Coffee County jail, charged with burglary after church members set up cameras that caught them in the act, according to the Coffee County Sheriff's Office.
Deputies responded to a report of a burglary at Cornerstone Church, off Georgia Highway 32 East, on Feb. 1.
Victims reported someone had broken into a building on church property, stealing numerous construction-related tools and equipment, worth several thousand dollars.
Church members set up video cameras which captured images of two suspects when they returned the night of Feb. 4 for a second burglary, the sheriff's office said.
Investigators quickly identified David Luke Adams, 40, and Theodore Benjamin Watson, 33, both of Coffee County, as the men who were caught on camera.
Adams and Watson were arrested and taken to the Coffee County Jail.
Watson has been charged with two counts of second degree burglary, and Adams faces one count of second degree burglary in relation to these incidents.
Copyright 2019 WALB. All rights reserved.