Editorial: Merry Christmas, and shop local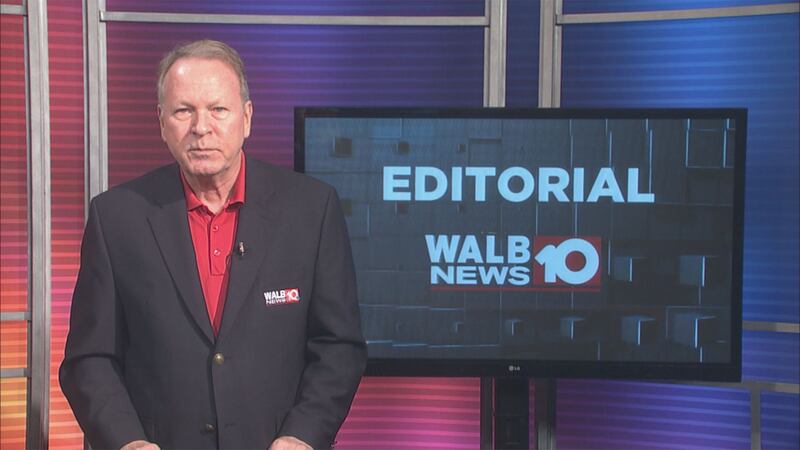 Updated: Dec. 4, 2018 at 12:10 PM EST
ALBANY, GA (WALB) - We all love this time of year, the parades, the concerts, the parties, and of course the shopping.
First, I hope you will continue to support your local stores and spend your money locally.
When you shop, online or from a catalog, you are taking money away from your local stores, many of which are owned or operated by your friends and neighbors. They also employ many of our local citizens whose job depends on those local profits.
If you're like me, you have received more catalogs this year than ever before.
One big problem is they only wish me a "happy non-specified December holiday."
I've kept the last 20 catalogs, I have received and could not help but notice they feel it is no longer acceptable to use word Christmas.
From Pottery Barn, I got their holiday catalog. From Brookstone, the holiday catalog with guaranteed holiday delivery! From Crate & Barrel, their gift guide. William-Sonoma has free shipping for gift giving.
Holiday baking, holiday decorating, holiday entertaining…it's crazy. Who suddenly decided, you can't say Christmas anymore?
Do these large companies realize that by trying so hard not to offend anyone, they are offending the more than 90 percent of us who celebrate Christmas?
Who do they think are more likely to buy their Christmas presents, than those of us who celebrate Christmas?
So we say, throw away these so-called politically correct catalogs, use "Merry Christmas" at every opportunity, and of course, only shop locally.
Copyright 2018 WALB. All rights reserved.