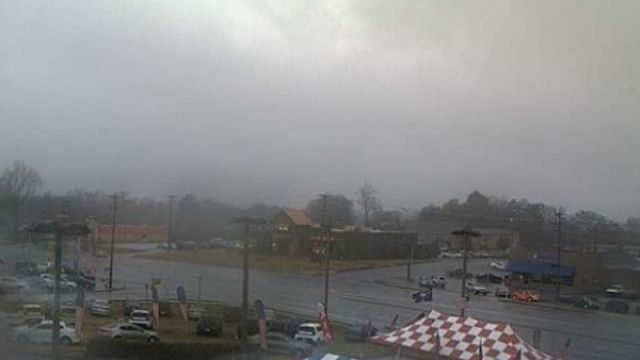 From Ashley in Gray Court
GREENVILLE, SC (FOX Carolina) -
Spotty and scattered showers will continue to plague the area overnight into Monday morning. Monday's high will actually occur overnight as temperatures continue to drop as the day goes on.
Temperatures will settle right around 40 degrees across the Upstate and western North Carolina on Monday. Scattered showers will be possible throughout the day as well.
Expect breezy winds out of the northeast for the Upstate as winds reach 10 to 15 mph with gusts exceeding 20 mph. Western North Carolina will only see winds between 5 and 10 mph out of the southeast.
Monday night can see a chance of freezing rain for parts of the mountains as temperatures drop into the lower 30s. In the Upstate lows will approach the mid-30s.
Rain and clouds will stick around for early Tuesday then push out throughout the day with temperatures flirting with 50 degrees. Sun will return by Wednesday and stick around until the end of the week.
Copyright 2014 FOX Carolina (Meredith Corporation). All rights reserved.