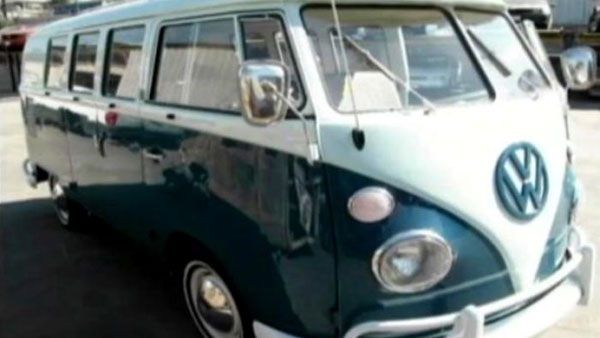 (Source: NBC)
SPOKANE, WA (NBC) - After 36 years it is finally home.
Michelle Squires' 1964 VW Bus was moved back to Spokane, WA, this weekend from California, where it was found last year after having been stolen from outside an upholstery shop in 1974.
Squires feared she would never see the bus again until a customs agent discovered the stolen van at the Port of Los Angeles. The van had been restored and was on its way to Germany. When Squires received the call with the news, she went to work to get it back.
An attorney in Oklahoma saw the story in the Wall Street Journal and offered her services pro bono.
Michelle's insurance company, who paid her for the stolen van in the 80s, auctioned it in December 2009. Squires bid on the VW, but was outbid. It was sold for somewhere between $30,000 and $40,000. However, a paperwork issue kept the van in Southern California, allowing Michelle to buy it back.
Squires and her boyfriend traveled to California last week to pick up the van and transport it on a trailer back to Spokane. When they arrived Tuesday afternoon, a party was held to celebrate the return.
Squires plans to take the first family trip in the van in three decades to California with her grandchildren this May.
Copyright 2010 NBC. All rights reserved.